Ghada Amer
The long-awaited outdoor art exhibition, Desert X, returns to Sunnylands for the third time since the Coachella Valley-based biennial was launched in 2017.
"For 2021, the exhibition will explore the desert as both a place and idea, acknowledging the realities of people who reside here and the political, social, and cultural contexts that shape their stories." -Desert X
"Women's Qualities" by Ghada Amer is a social project that polled diverse communities within the Coachella Valley, whose representations take the form of word gardens that are dependent on nature, care and other activities traditionally associated with femininity.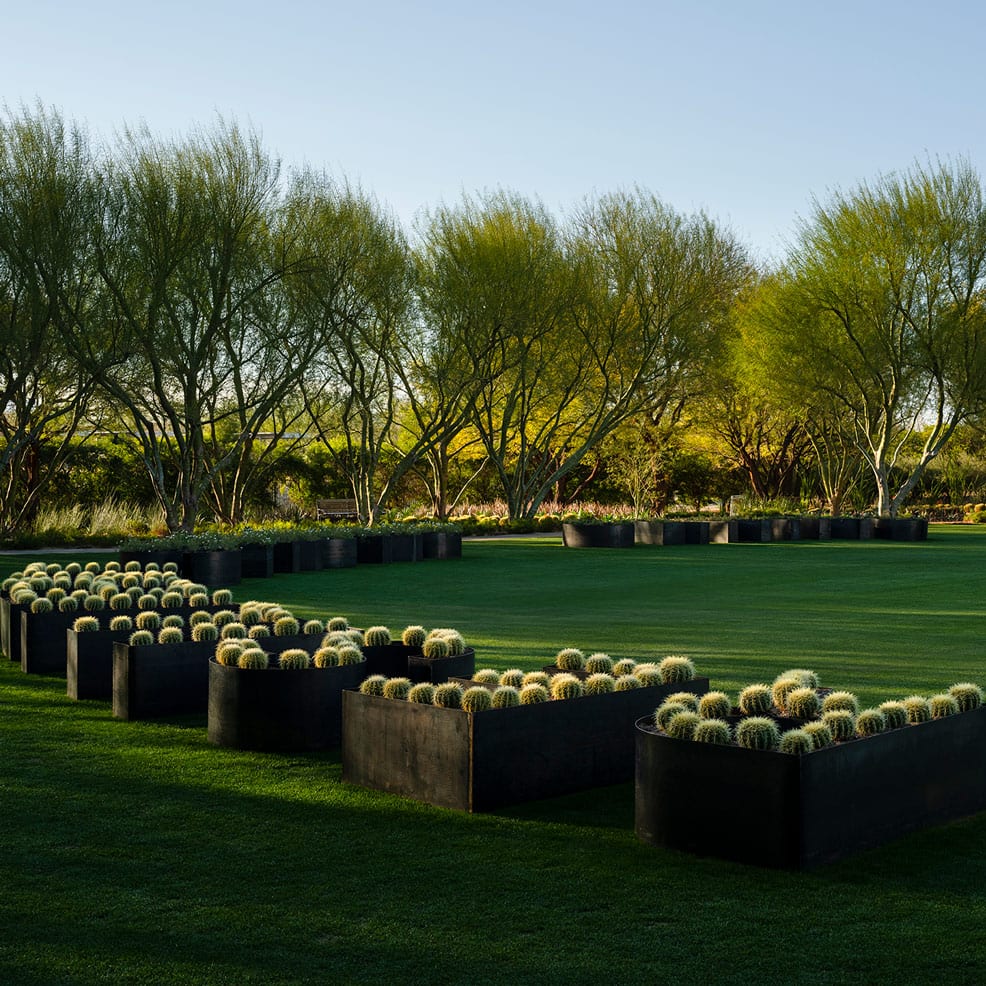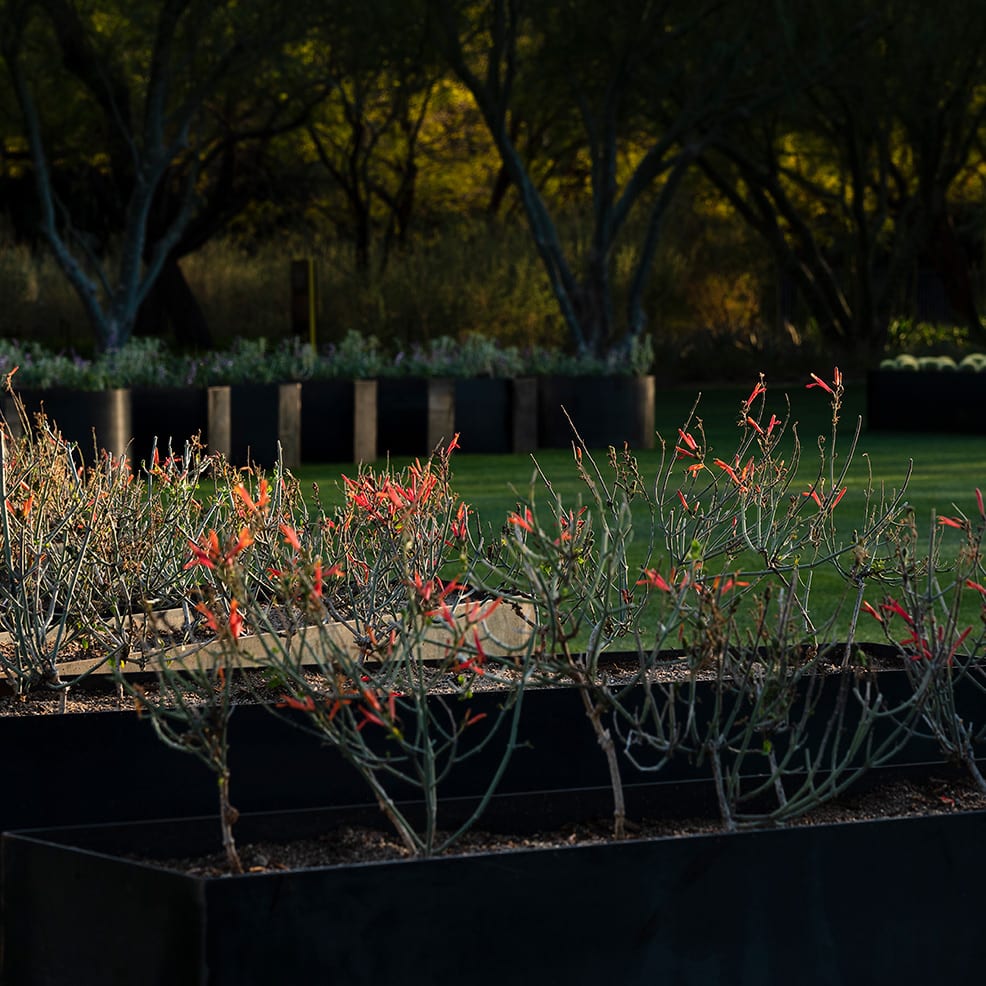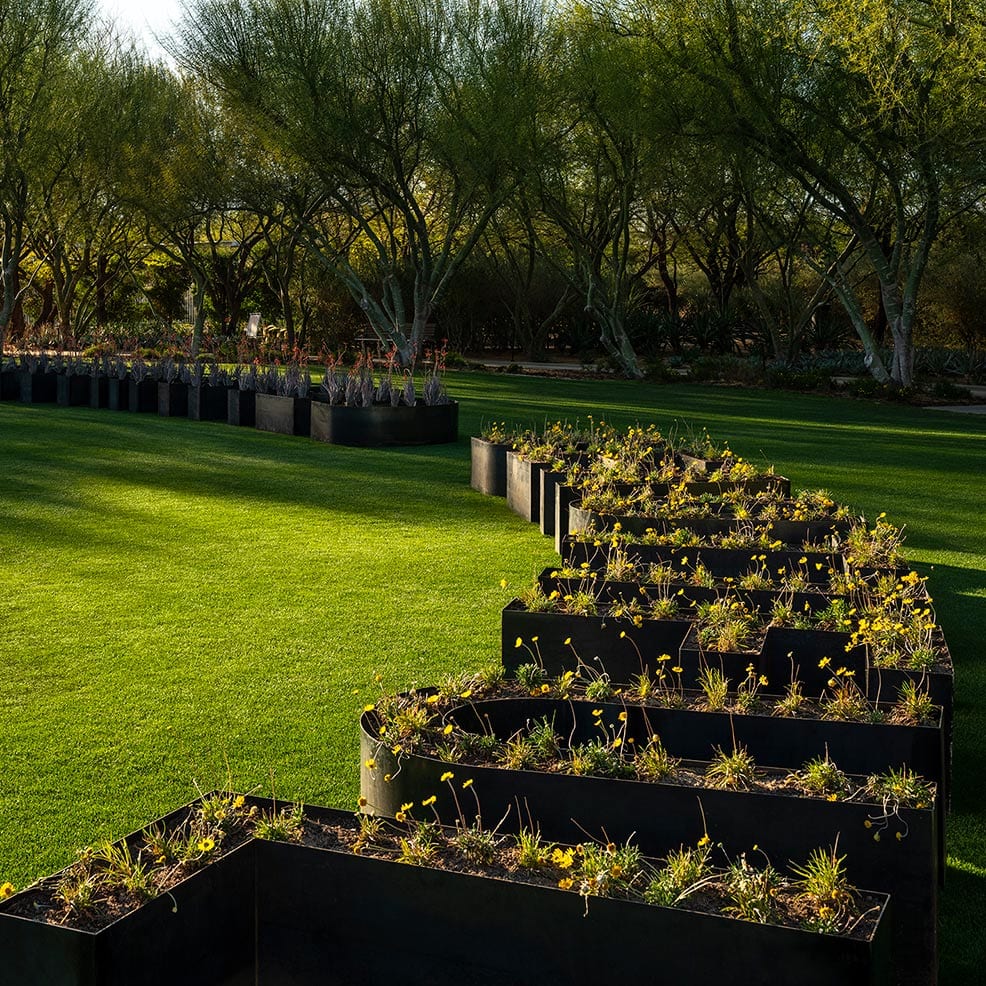 Located on the Great Lawn, this exhibition is free and open to the public. No reservations required. Parking is free. Sunnylands Center & Gardens is open Wednesday through Sunday, 8:30 am to 4 pm.
Sunnylands is a smoke-free environment. Pets are not allowed. By entering the premises, you agree to wear a face covering and maintain a six-foot distance from other visitors not in your party. For information on visiting safely during the pandemic, click here.
Sunnylands Center & Gardens is located at:
For information about DX21 artists, installations, and locations, visit the Desert X home page.
Photo and video credits: Lani Garfield & Lance Gerber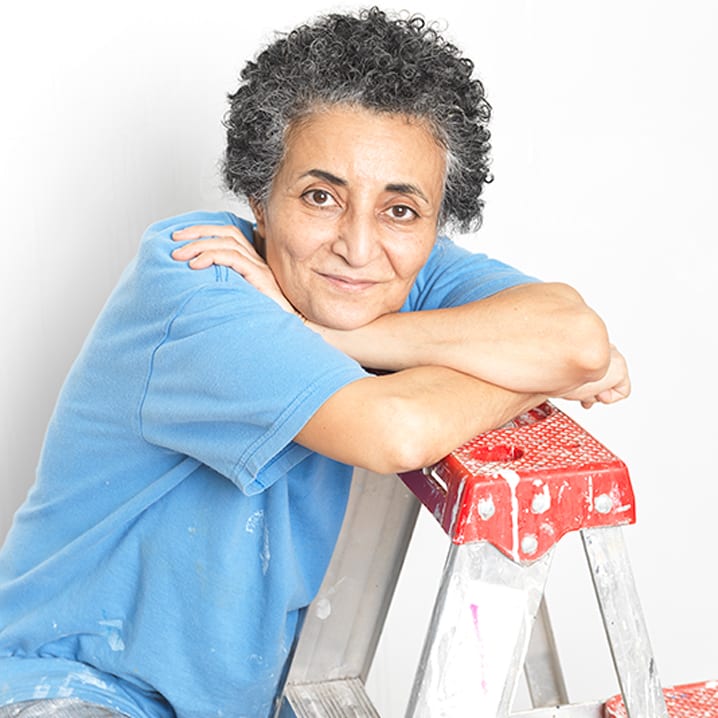 About Ghada Amer
Ghada Amer was born in Cairo, Egypt in 1963 and moved to Nice, France when she was eleven years old. She graduated with an MFA in 1989. Following early recognition in France, she was invited to the United States in 1996 for a residency at the University of North Carolina, Chapel Hill. She has since then been based in New York.
Amer's wide-ranging practice spans painting, cast sculpture, ceramics, works on paper, and garden and mixed-media installations. Her practice explores the complicated nature of identity as it is developed through cultural and religious norms as well as personal longings and understandings of the self.
Amer's work is in public collections around the world including, the Arab Museum of Modern Art, Doha; the Art Institute of Chicago, Chicago, IL; the Guggenheim Museum, Abu Dhabi; among others. She received the UNESCO Award in 1999 and was given a midcareer retrospective at the Brooklyn Museum of Art in New York in 2008.
Our new interview series, 3 by 3, features successful women from different professions and backgrounds. This program is designed to allow the person being interviewed to frame the discussion and select who will interview them. The conversation revolves around six questions: three that they are too frequently asked and three that they are not asked enough. Our first episode features Desert X 2021 artist Ghada Amer and her sister, Sahar.
"Women's Qualities"
The planters in the word garden are filled with desert and arid-adapted plants.
LOVING – Chuparosa (Justicia californica)
BEAUTIFUL – Angelita Daisy (Tetraneuris acaulis)
DETERMINED – Blue Elf Aloe (Aloe x. 'Blue Elf')
CARING – Dwarf Morning Glory (Evolvulus x. 'Blue Daze')
STRONG – Blackfoot Daisy (Melampodium leucanthum)
RESILIENT – Golden Barrel (Echinocactus grusonii)
NURTURING – Mexican Bush Sage (Salvia leucantha)
Two planters, titled DETERMINED and RESILIENT, contain plant species found in the nine-acre Sunnylands gardens. Browse photos and descriptions of our selection of 70-plus plants at our new website, sunnylandsgardens.org.