Green Vision
Environmental responsibility is a core value of The Annenberg Foundation Trust at Sunnylands. Embracing creative and innovative solutions is central to the Sunnylands culture. We strive to be a leader in implementing sustainable practices to meet our current needs without compromising the environment for future generations. Sharing our environmental experiences with the public broadens the impact of our actions.
Promoting healthier environments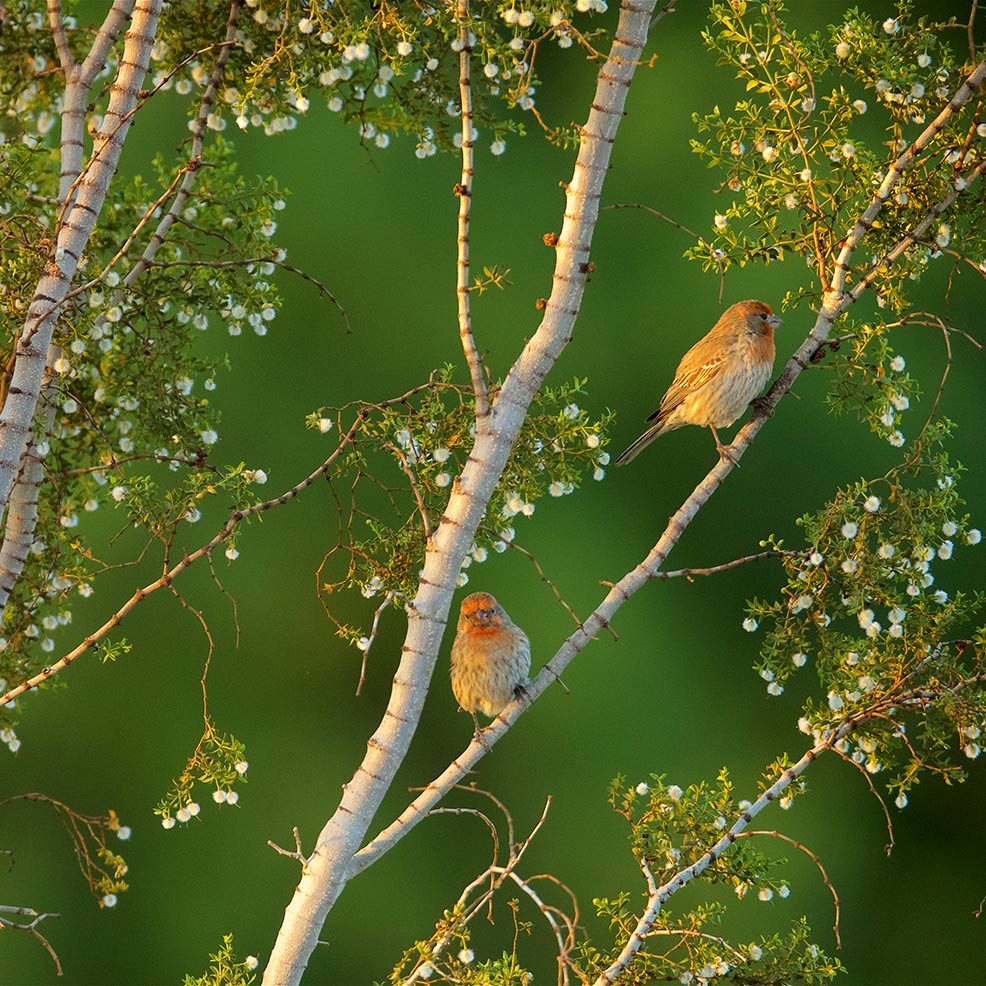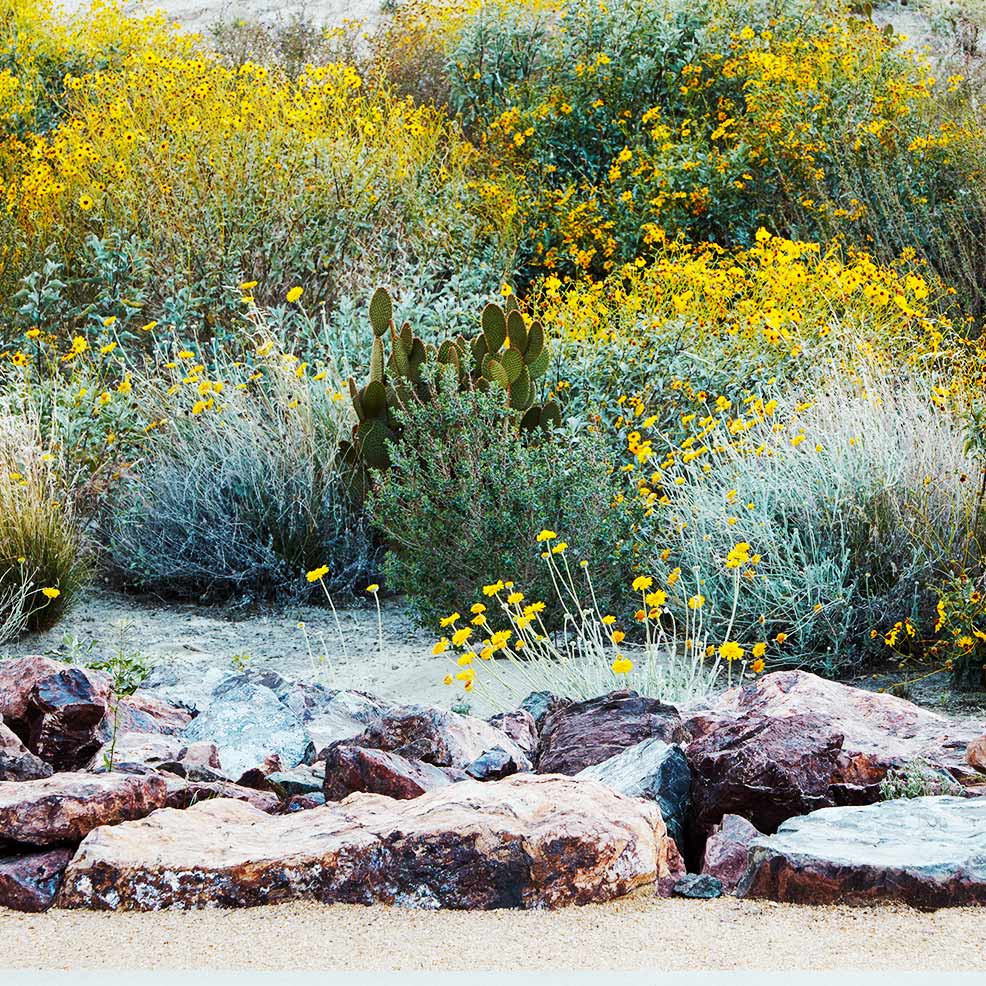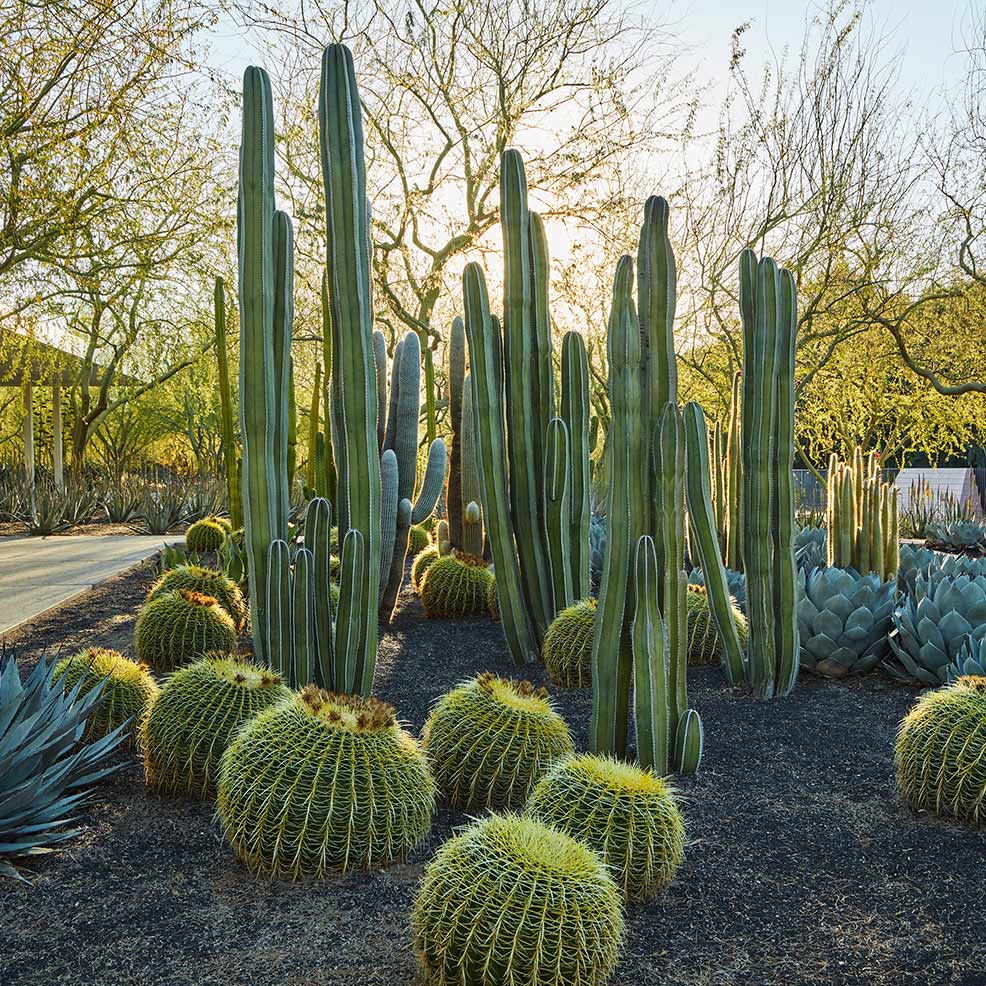 Conserving Precious Water Resources
At the direction of the Board of Trustees, the Trust has taken several steps to reduce water demand at Sunnylands.
The historic estate underwent an irrigation system overhaul and a large-scale reduction of turf. The Center & Gardens and the Sunnylands employee campus were each designed to prioritize water-wise practices, including the planting of desert and arid-adapted plants.
Click below for a timeline of water conserving measures that have been applied to each area of the Sunnylands property since 2008, based on three areas of focus: landscape, management, and practices.
Utilizing the sun & the earth
In the Coachella Valley's desert environment, there are more than 300 clear and sunny days a year, creating an ideal situation for production of solar energy.
A living laboratory for renewable energy sources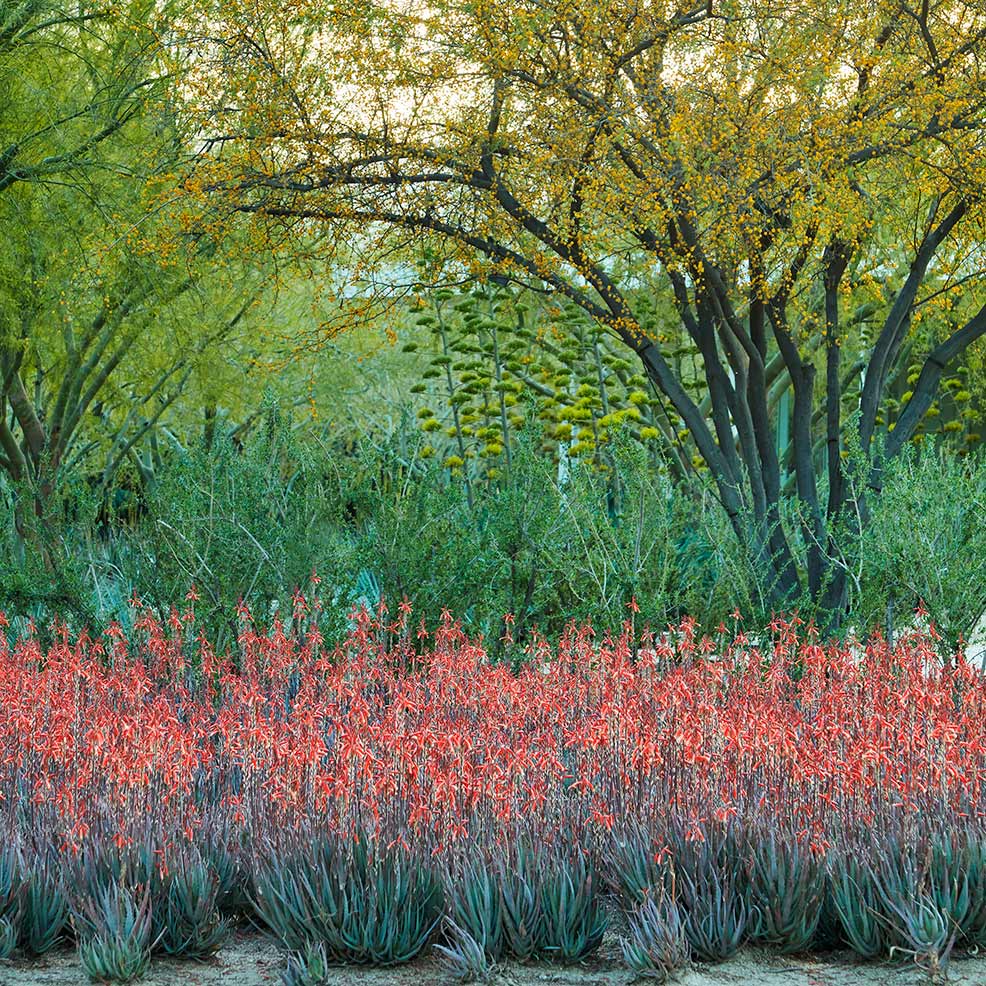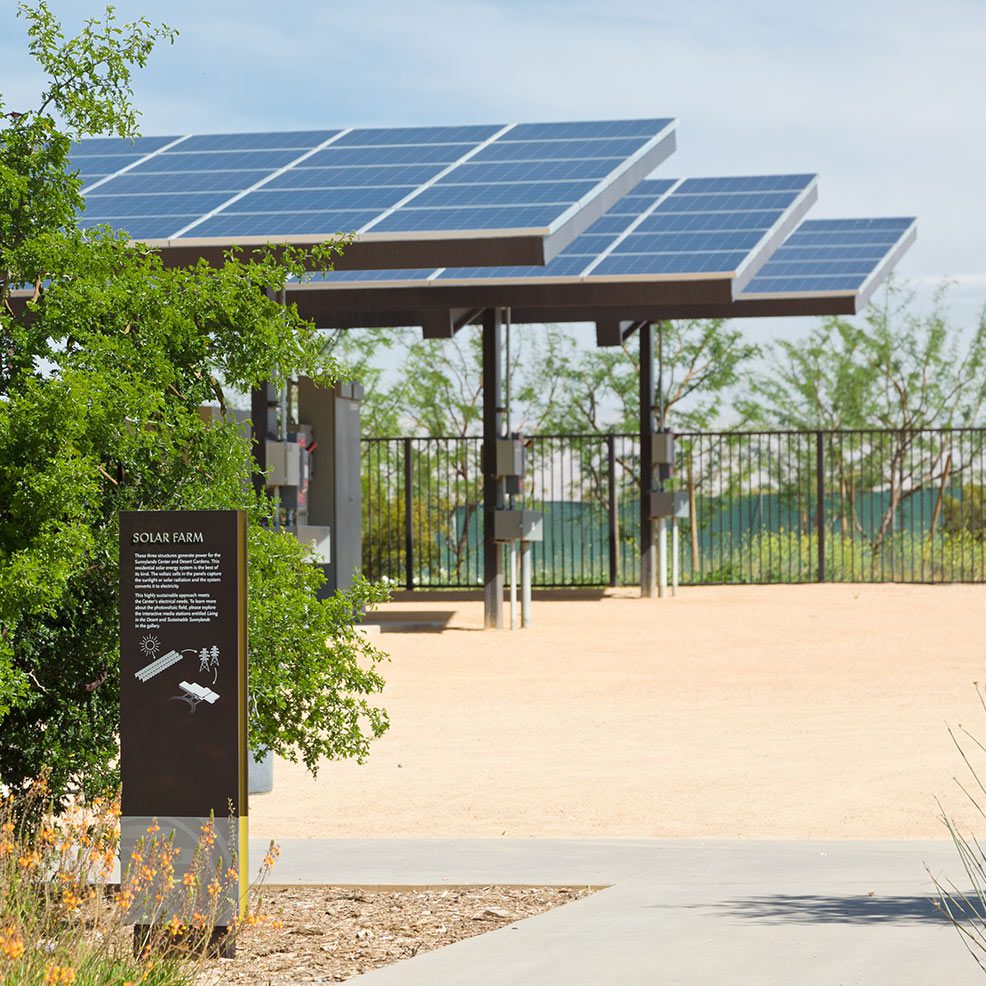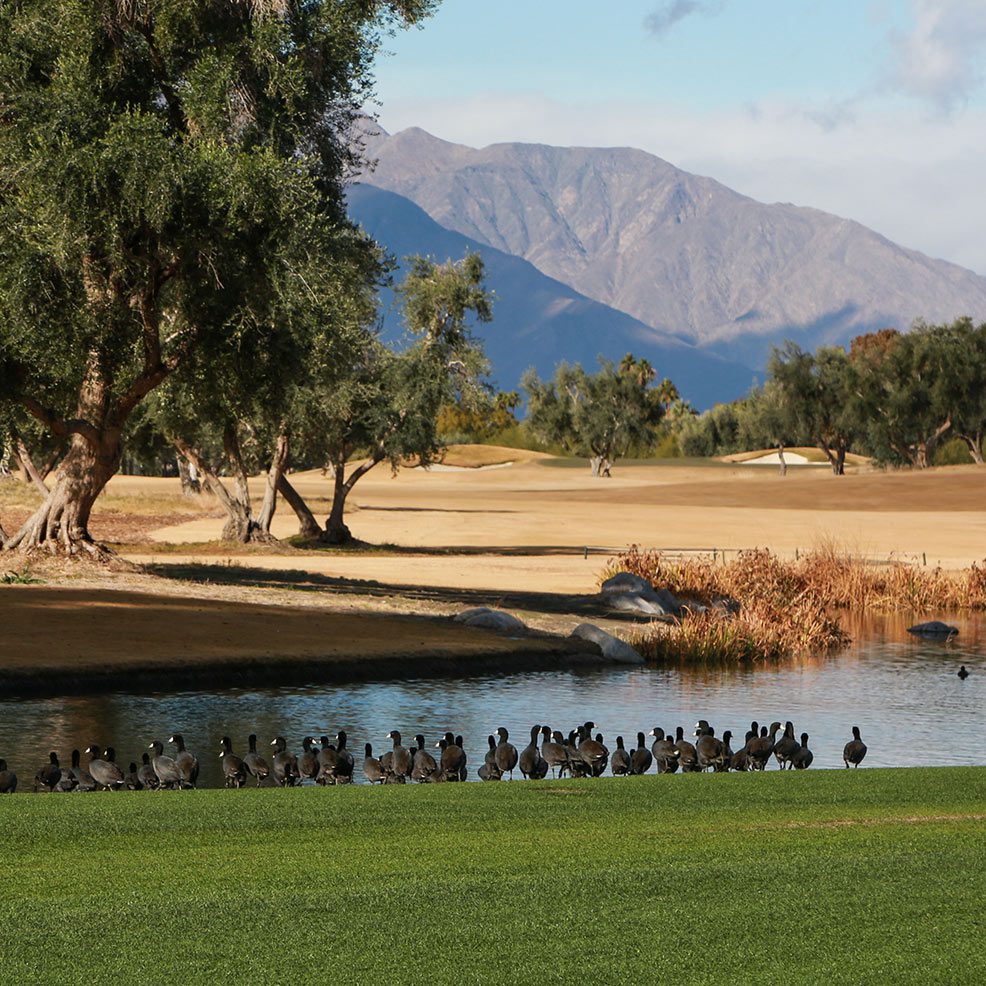 LEED Certification
Sunnylands has achieved LEED certification for two building projects that were undertaken as part of its transformation from a private home to an educational nonprofit that opened the estate to the public.
LEED, established by the U.S. Green Building Council, stands for Leadership in Energy and Environmental Design. New building construction is rated and scored according to factors that include sustainable sites, materials and resources, water efficiency, indoor environmental quality, energy and atmosphere, and innovation and design process.
Read about Sunnylands' LEED-certified projects below.
Wildlife