Water Conservation: Center & Gardens
Thursday, September 23, 2021
The Center & Gardens boasts a vibrant outdoor space that minimizes water use based on plant selection and innovative practices and technologies. The timeline below outlines measures that were taken during the design and construction phase of the Center & Gardens.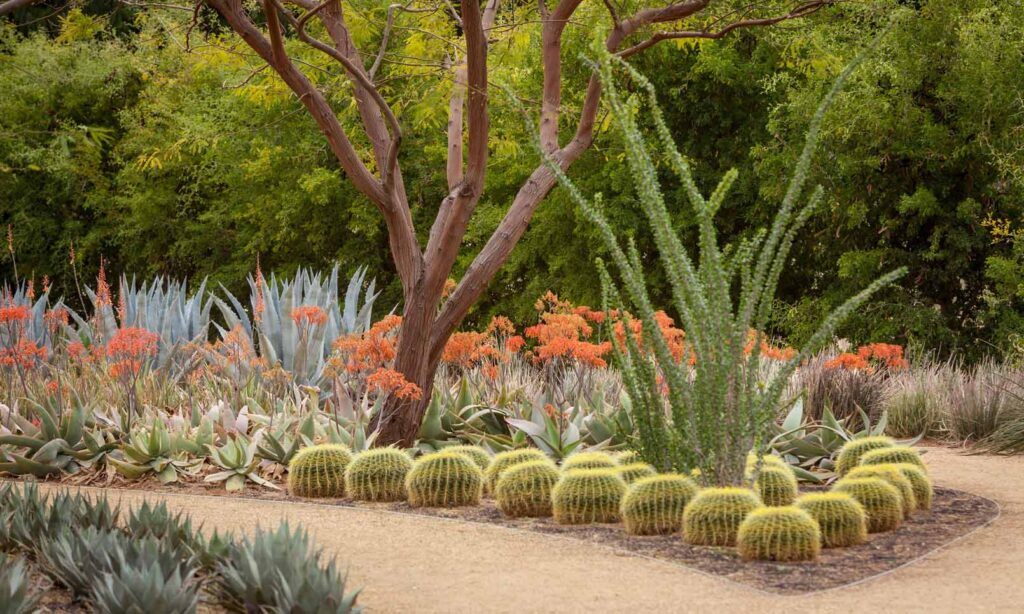 Between 2008-2012—In preparation for public opening
Landscape
Seventy species of trees, shrubs, succulents, and wildflowers were selected from arid-adapted climates.
Decomposed granite on paths allow for water percolation and the sound of footsteps in the gardens.
Turf is used only in spaces where the public is encouraged to gather for programs or sit on the ground to enjoy the gardens.
Management
Lithocrete and other ground covers at the Center allow for on-site water percolation.
Water directed to retention basins under the wildflower field and lower gardens is designed to recharge the area aquifers through irrigation and storm water capture.
Reclaimed water pipes are installed to take advantage of future water reclamation projects in the Coachella Valley.
Installed two low-evaporative reflecting pools. These water features cycle water through a subsurface basin, creating the sound of water and a cooling space on hot days. It also provides water access to wildlife that come through Sunnylands.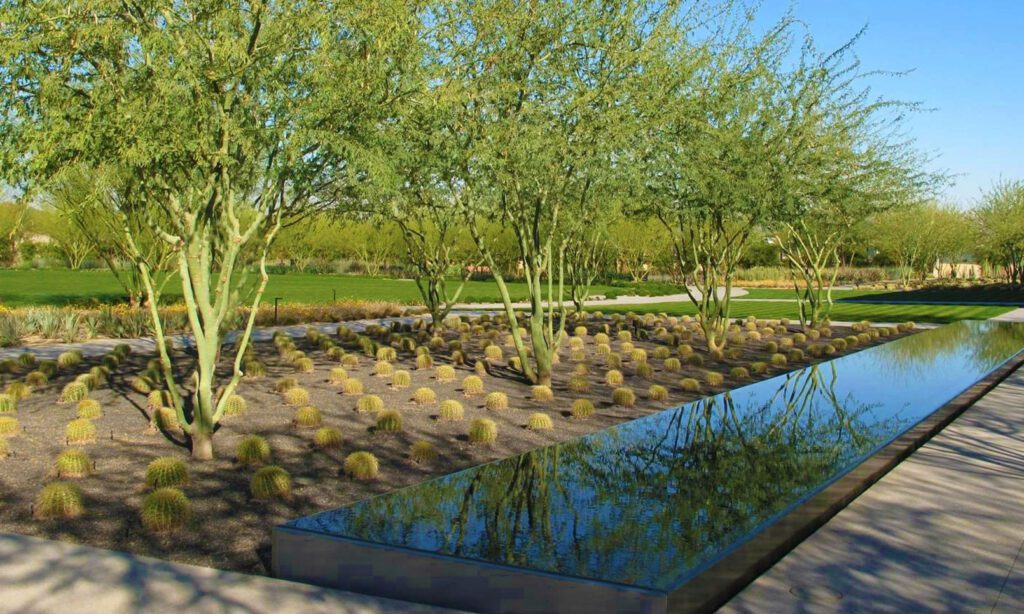 Practices
Sunnylands Center & Gardens, the 17,000-square-foot visitor center and the nine acres of desert gardens that serve as the public access point to the estate, earned LEED Gold certification in 2011.