How to build an origami crane
Walter Annenberg had a passion for birds and birdwatching. He even designed Sunnylands as a sanctuary for birds, and over 150 species of birds have been identified at the property.
You can create a bird with just one piece of paper using origami, the art of paper folding. If you're feeling extra inspired, you can create 1,000 origami cranes or senbazuru. According to Japanese legend, the challenge of completing a string of 1,000 cranes is rewarded with a wish. How many origami cranes can you make?
Follow these steps to create an origami crane.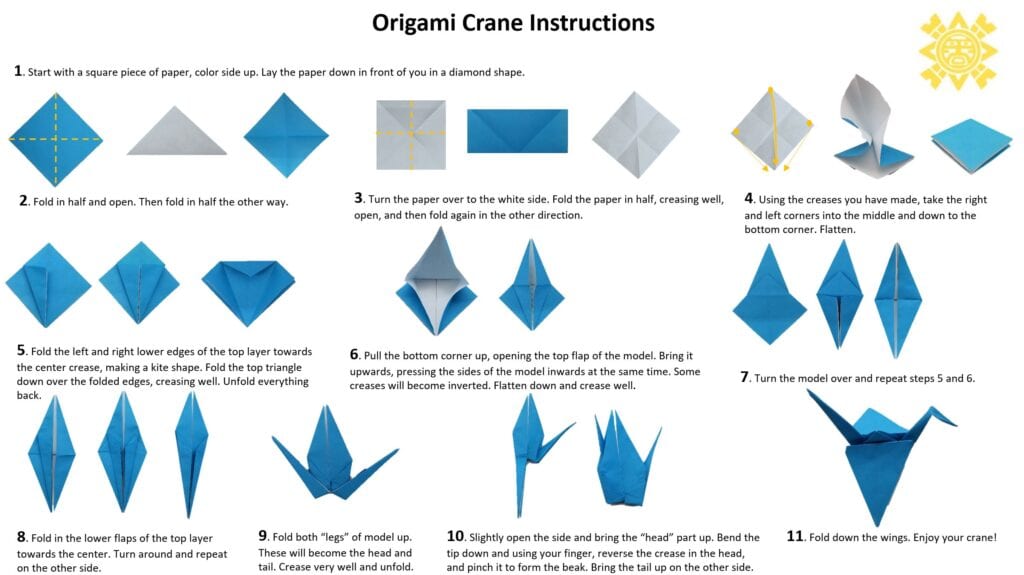 Click below for the downloadable PDF
If you would like to learn more about the birds found at Sunnylands:
Explore the webpage for the exhibition Flight Plan: The Birds of Sunnylands for access to the catalog, photos and video of the exhibition and the birds that reside or migrate through Sunnylands.
Direcciones en español
A Walter Annenberg le apasionaban las aves y la observación de aves. Hasta diseñó su propiedad en Sunnylands para que sirviera como un santuario para aves. Sobre 150 especies de aves han sido identificadas en la propiedad.
Puedes crear un ave con solo un papel utilizando la técnica del origami, el arte de plegar papel. Si te sientes más inspirado, puedes crear 1,000 grullas en origami, o senbazuru. Según una leyenda japonesa, el desafío de crear una cadena de 1,000 grullas es recompensado con un deseo. ¿Cuántas grullas de origami puedes hacer?
Sigue estos pasos para crear una grulla de origami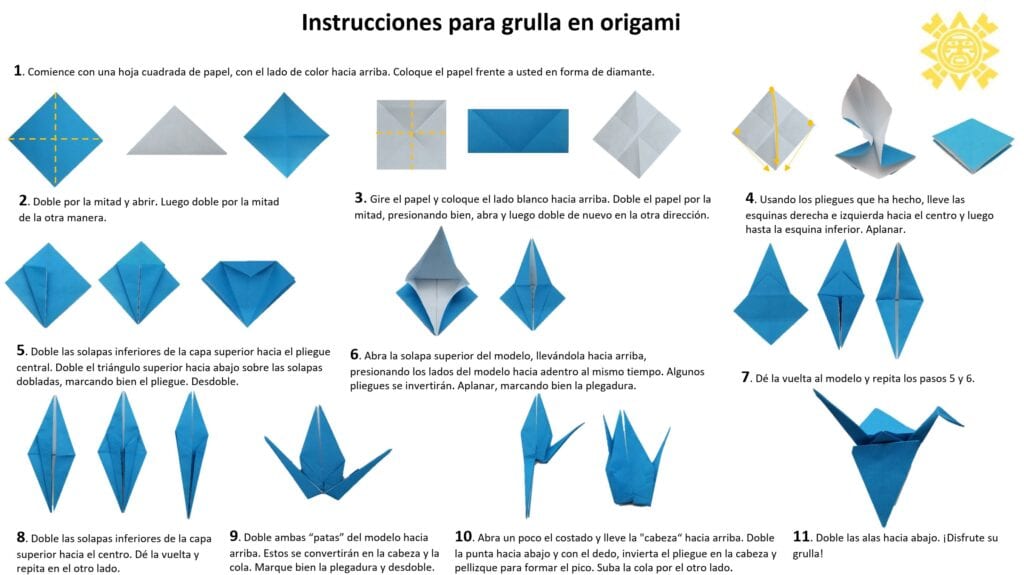 Haga clic a continuación para acceder el PDF descargable
Si deseas conocer más sobre las aves que se encuentran en Sunnylands:
Explora la página web de la exhibición Plan de vuelo: Las aves de Sunnylands para acceder al catálogo, fotos y videos de la exhibición y de las aves residentes y migratorias de Sunnylands.