In 2001, after hosting seven American presidents at their winter home, beginning with Dwight D. Eisenhower's visit in 1966, Walter and Leonore Annenberg sought to preserve their estate as a venue for future generations of leaders to address the world's major challenges. They created a Declaration of Trust that makes Sunnylands available to key figures of the United States government, including the President, Secretary of State, Supreme Court justices, and bipartisan leaders of Congress. Influential figures from other sectors, such as higher education, science, philanthropy, and the arts, are also invited to meet with their global counterparts at Sunnylands.
The Annenbergs also made it a priority for the public to access the estate in order to learn about the historical significance of Sunnylands and to appreciate its cultural heritage.
Civil Conversations
Bringing key figures to Sunnylands for respectful discussions to resolve problems, overcome difficulties, and find solutions to world challenges has been a decades-long tradition. Today, Sunnylands carries on that tradition through its retreat program. Since 2012, The Trust has hosted international leaders and innovative experts of diverse backgrounds, from both the public and private sectors, to engage in dialogues that advance the key mission established by the Trust –"to promote world peace and facilitate international agreement."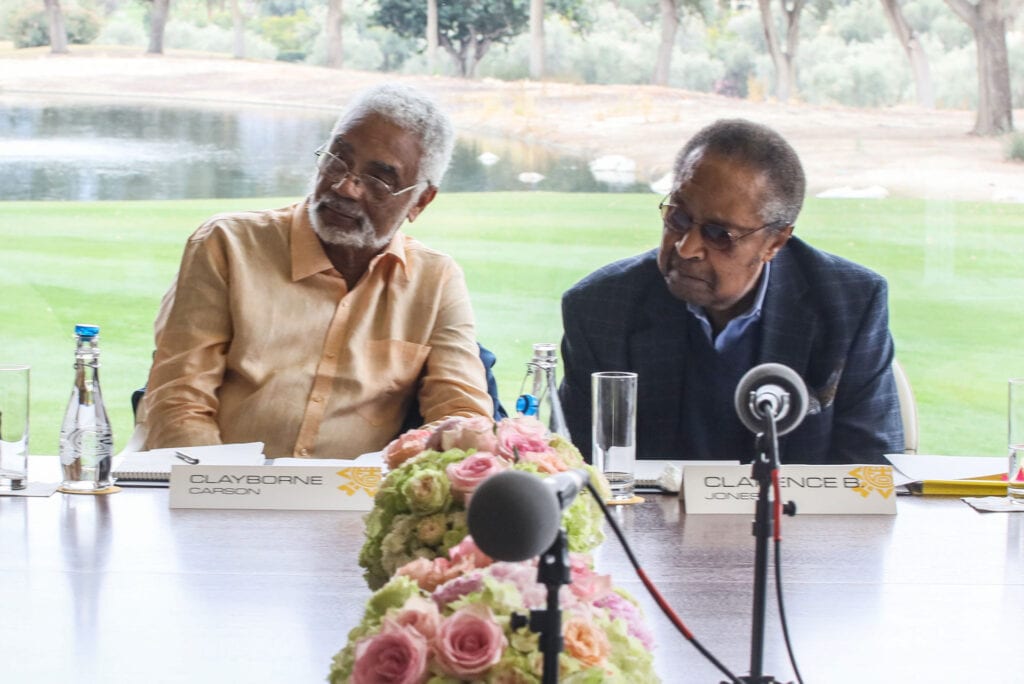 Retreat Topics
In its retreat program, Sunnylands focuses on three strategic areas:
Facilitating global cooperation, with an emphasis on the Indo-Pacific and Latin America, two regions of geographic significance to Sunnylands as a California-based institution.
Civic and democratic engagement within the United States, by facilitating discussion on civil rights, protecting the integrity of the judicial system, cooperation across the political divide, and freedom and effectiveness of the press.
Promoting food security and global health, with an emphasis on fragile states threatened by
poor governance, greater conflict and related human dislocation, and eroding political will.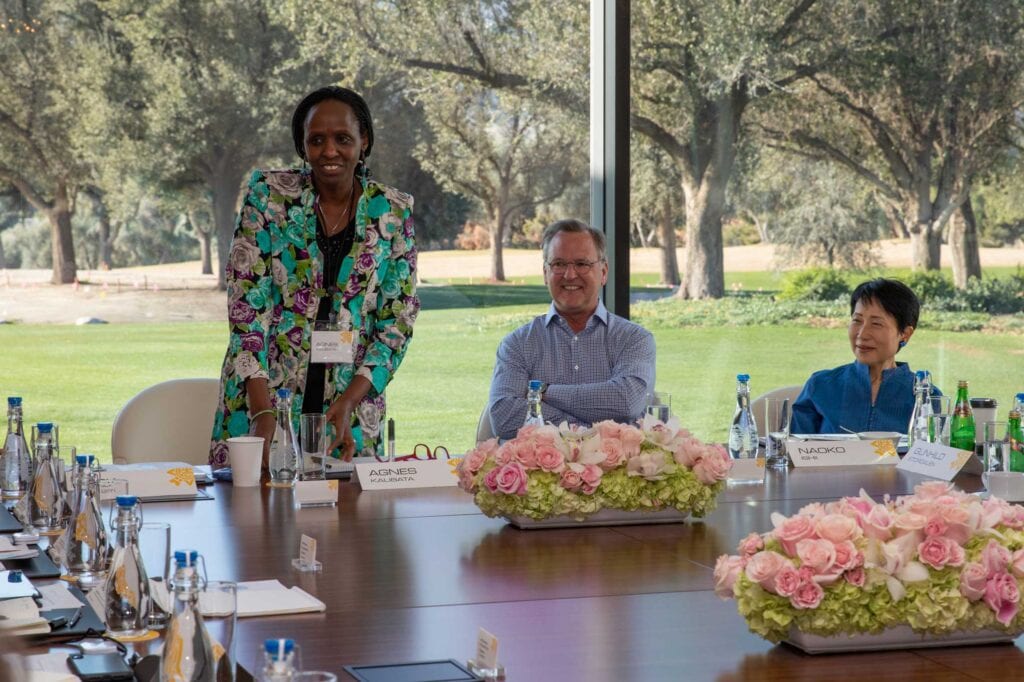 Retreat Experience
Drawing upon the Annenberg tradition of gracious hospitality, every retreat is designed to be an exceptional experience. Gatherings are small, private, high level, and intensive. A maximum of 22 people attend a retreat that lasts two-and-a-half days.
Typically, all retreat participants stay on the estate as guests. Recreational periods and cultural experiences are integrated into a rigorous meeting agenda. Taking advantage of Sunnylands' California locale, these elements emphasize creativity, diversity, and health, and are planned with the deliberate intention of driving retreat guests toward achievable outcomes.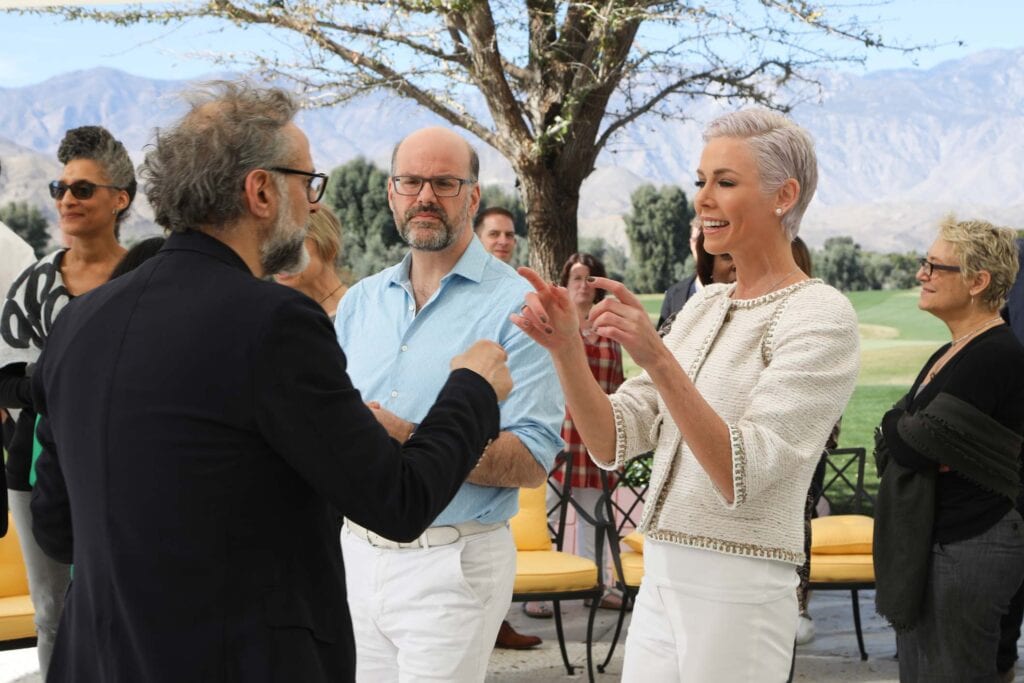 Retreat Impact
"It's a place of reflection, a place to think, a place for leaders to come and enjoy the grounds and at the same time have conferences where they can deal with the most important issues facing our nation and facing the world." – Former Secretary of State Colin Powell
"Sunnylands has always been a destination for people who move and change the world. And I look forward to seeing the Annenberg Retreat at Sunnylands open its arms to important leaders from all sectors, and serve as a west coast home for America's work with nations and people from all around the world." – Former President William Clinton
"There is something about a meeting at Sunnylands that is truly magical. In my 35-year tenure at NIH, I convened innumerable meetings and conferences. However, none were as successful as our retreats at Sunnylands. Thank you for that and the immeasurable progress made in the field as a result." – Jack Whitescarver, PhD; Director, National Institutes of Health Office of AIDS Research (Retired)
"The Annenbergs were devoted to the idea that through decent, honorable, civic discourse, we can make progress together." – U.S. Supreme Court Justice Anthony Kennedy