Overview
Regency Elegance: English Silver-Gilt at Sunnylands was the inaugural exhibition at Sunnylands Center & Gardens. Leonore and Walter Annenberg collected utilitarian and decorative silver-gilt objects that they used during their lifetimes. The exhibition included 26 examples of Georgian, Regency, and early Victorian English pieces that date from 1739 to 1843.
The exhibition was on view from March 1, 2012 to January 13, 2013.
English silver-gilt at Sunnylands
The artistry of English silver-making reached its greatest height between the 18th and early 19th centuries. Royal and aristocratic families filled their homes with prestigious objects as symbols of wealth and status. The term silver-gilt indicates that a solid silver object has been coated or gilded with a thin layer of gold, resulting in a lustrous finish. Leonore and Walter Annenberg began collecting silver-gilt in 1959 with the purchase of a pair of early Victorian wine coolers. They continued collecting for three decades, making their final purchase in 1988. Their collection of more than 50 pieces was meant for both display and personal use. The Annenbergs used pieces in the formal dining room at Sunnylands and traveled with a selection for use at their home in Pennsylvania.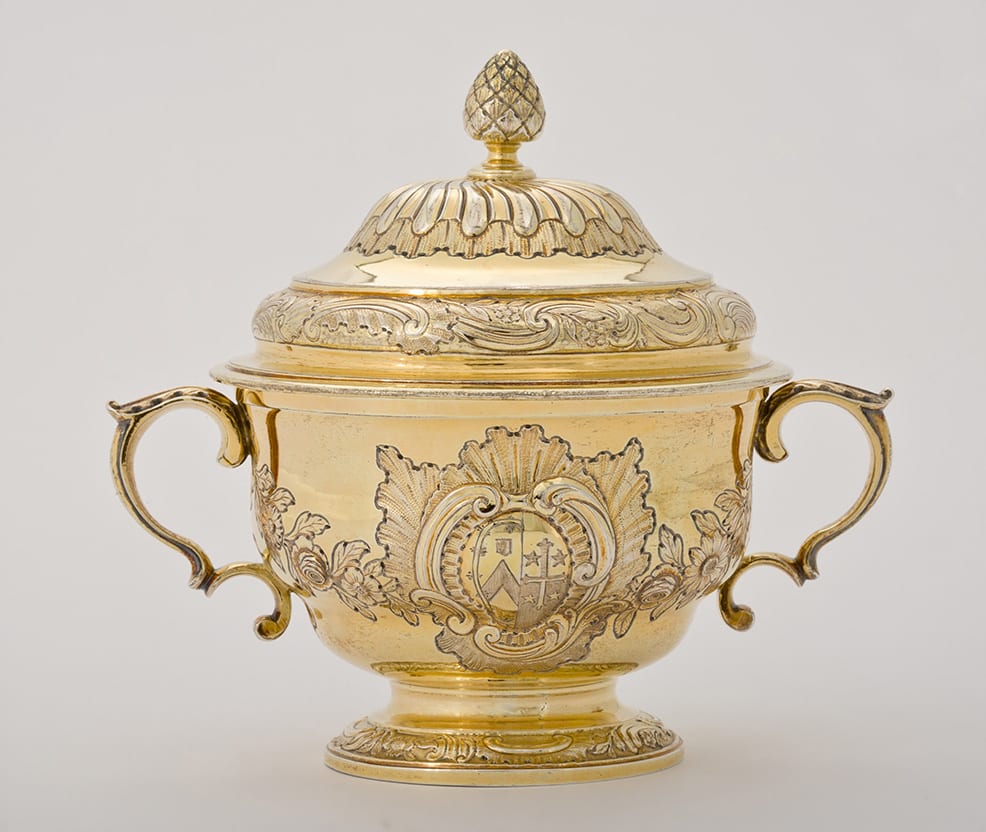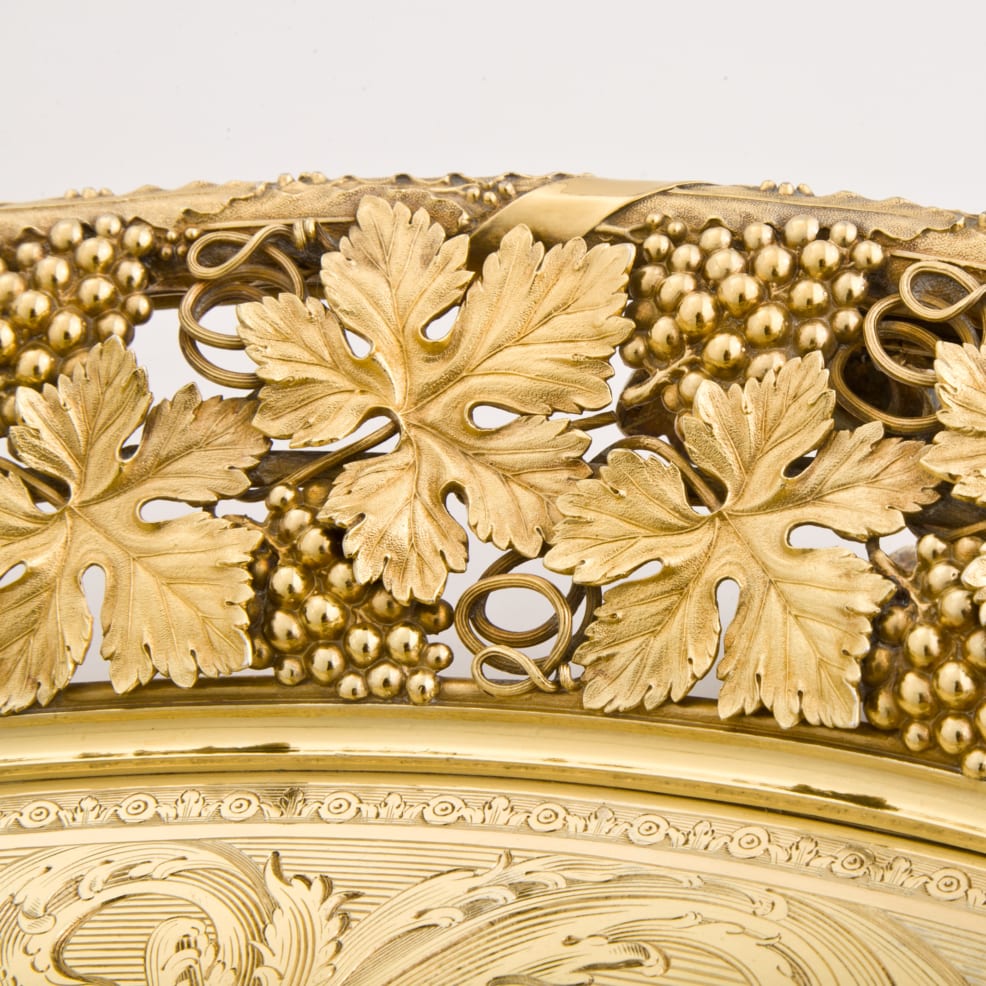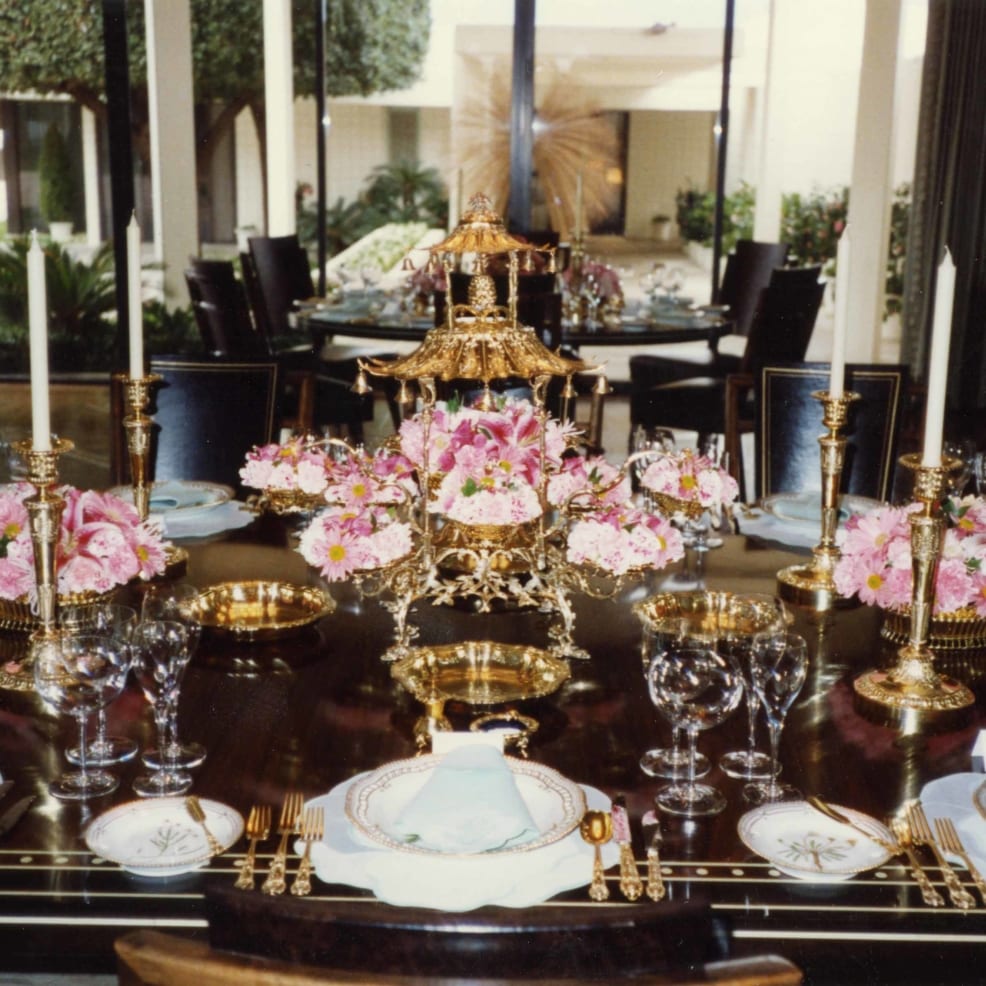 CATALOG
The exhibition catalog, Regency Elegance: English Silver-Gilt at Sunnylands, contains an essay by Timothy Schroder, a world-renowned authority on silver-gilt. Schroder is a Fellow of the Society of Antiquaries, a member of the London Diocesan Advisory Committee, and a member of the Court of Assistants of the Worshipful Company of Goldsmiths. He was formerly Curator of the Decorative Arts at the Los Angeles County Museum of Art.
A digital version of the catalog, English Regency: English Silver-Gilt at Sunnylands, is available here for download.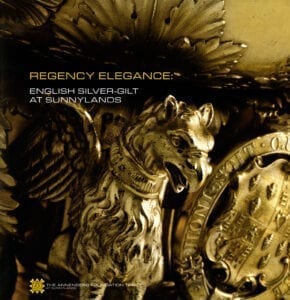 Print edition is available for purchase in the Sunnylands gift shop.