Overview
The exhibition, Carved Narrative: Los Hermanos Chávez Morado, chronicled the Annenbergs' search for a signature fountain for Sunnylands and their discovery of the work of Mexican artists and brothers, José and Tomás Chávez Morado.
The exhibition celebrated the column that the brothers ultimately fashioned for Sunnylands and explored the studio work and individual
careers of each artist through 16 paintings by José and 21 sculptures by Tomás.
The bilingual exhibition, Carved Narrative: Los Hermanos Chávez Morado, was on view from September 14, 2017, through June 3, 2018.
Los Hermanos Chávez Morado
Walter and Leonore Annenberg discovered the artwork of José and Tomás Chávez Morado while on vacation in Mexico City in 1967. The Annenbergs were captivated by a 40-foot-tall columnar fountain on the patio of the National Museum of Anthropology that featured a relief designed by José and carved by Tomás. The piece's fusion of modern architecture and ancient symbolism paralleled the design aesthetic of Sunnylands. When the Annenbergs returned to Rancho Mirage, they commissioned Pedro Ramírez Vázquez, the museum's principal architect, to deliver a half-scale version of the column for Sunnylands. Ramírez Vázquez turned to the Chávez Morado brothers to create this new column, which was installed at Sunnylands in 1968. Like the original structure in Mexico City, the carved relief adorning the Sunnylands column depicts the history of Mexico, from its Mesoamerican past and independence from colonial rule to a postrevolutionary, thriving and modern Mexico. Walter Annenberg admired the column because of this thought-provoking depiction of Mexico's fascinating history.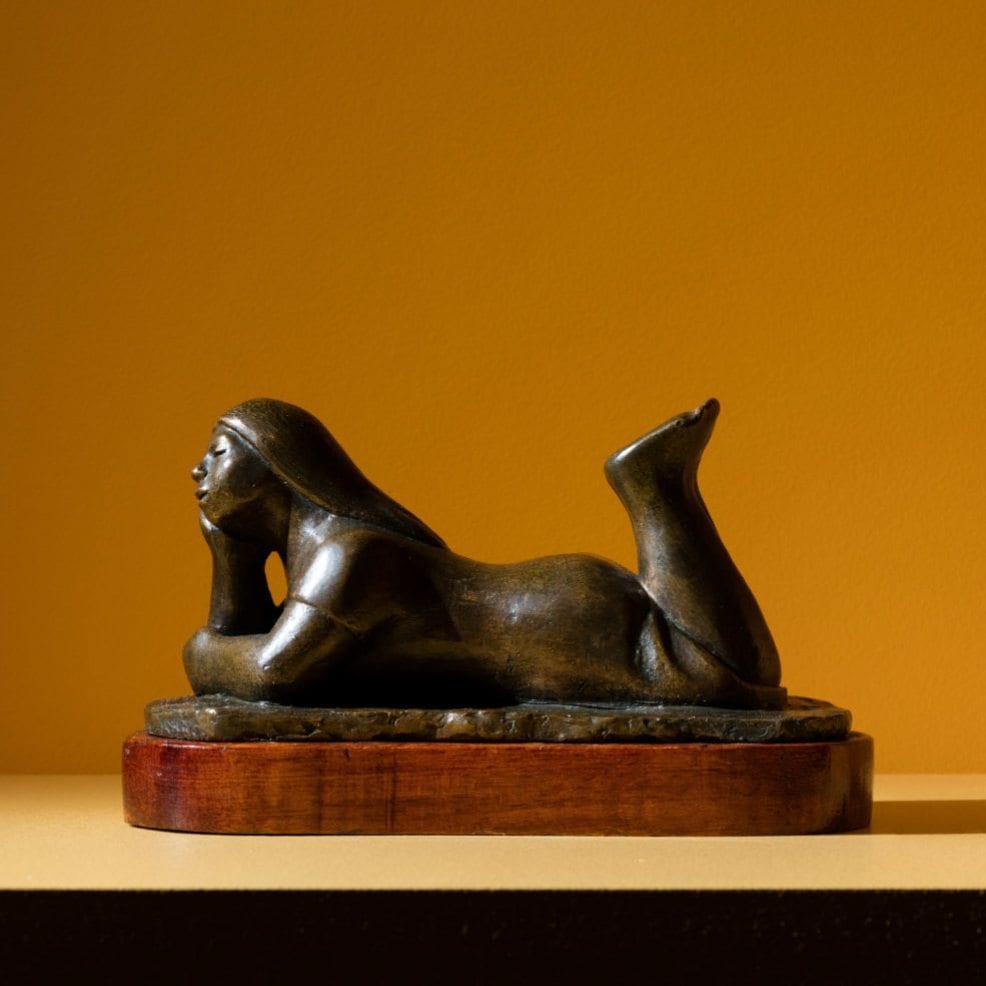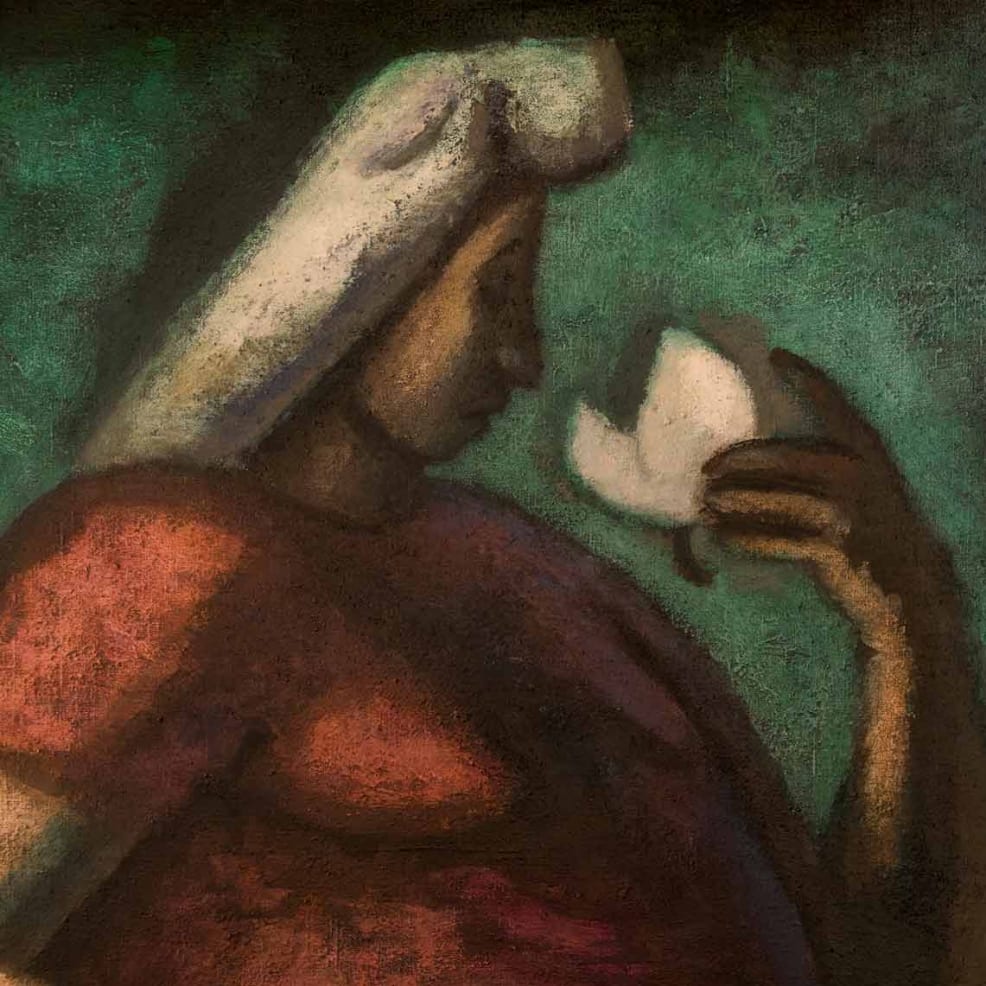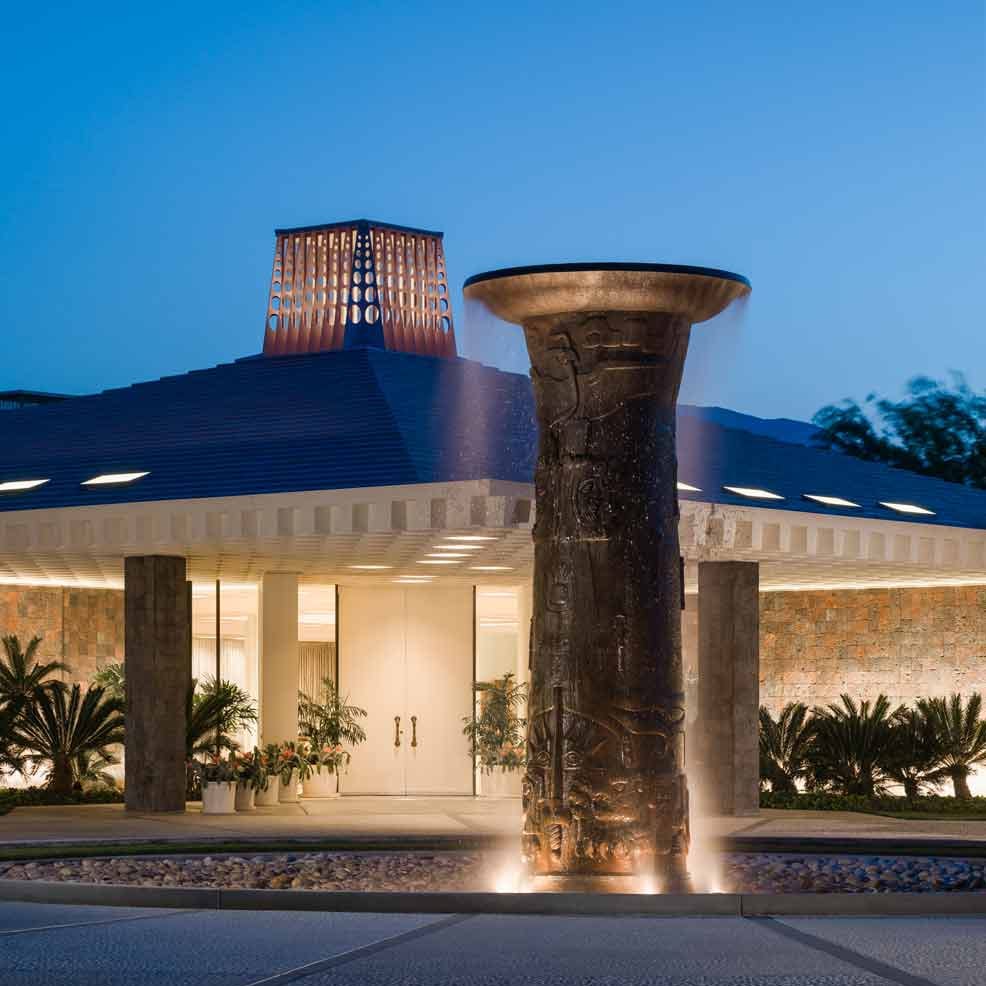 CATALOG
The catalog for Carved Narrative: Los Hermanos Chávez Morado contains an essay by Anne Rowe, director of collections and exhibitions at Sunnylands. Rowe previously held positions at Boston's Copley Society of Art and the Museum of Fine Arts, Boston. Her previous publications include Treasures at Sunnylands: Selections from the Gift Collection of Walter and Leonore Annenberg and The Pleasure of Your Company: Entertaining at Sunnylands.
The digital versions of both the English and Spanish catalogs are available here for download
Carved Narrative: Los Hermanos Chávez Morado
Narración Tallada: Los Hermanos Chávez Morado
Print editions are available for purchase in the Sunnylands gift shop.