Sunnylands Series: Melnikov House—Saving an Avant-Garde Icon with Pavel Kuznetsov
Past Event
The Sunnylands Speaker Series resumes Friday, February 21.
Pavel Kuznetsov, deputy director of the Schusev State Museum of Architecture in Moscow, explores the history and preservation efforts of Melnikov House, an iconic example of Russian architectural avant-garde.
Designed by architect Konstantin Melnikov (1890-1974) for himself and his family, the home is an experimental cylindrical structure that was built between 1927 and 1929. Melnikov believed that the essence of his house lay in the balance and equivalence of weight, light, air and heat. The original layout, elegant spatial arrangement, and ingenious engineering techniques are combined in a unique architectural form that still looks modern.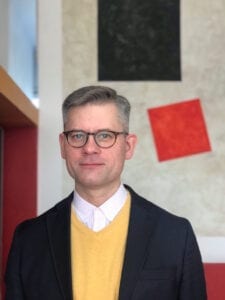 This free lecture is presented in partnership with Iconic Houses, the Rancho Mirage Public Library, and Modernism Week, which is providing tickets to 200 reserved seats. Others may attend on a first-come, first-served basis. For reservations, please click HERE.
This event does not take place at Sunnylands Center & Gardens. This lecture will be held at the Rancho Mirage Public Library on Friday, February 21 from 2 to 3 pm.
Rancho Mirage Public Library
71100 Highway 111
Rancho Mirage, CA 92270

Iconic Houses is an international network connecting architecturally significant structures from the 20th century with a focus on conservation, management, policy, and cooperation.
For more information on the Sunnylands Series Lecture, please contact our education department at 760.202.2234 or education@sunnylands.org.
Photo of speaker courtesy of Vlad Ogay. Photo of Melnikov House by Denis Esakov.