Sunnylands Center & Gardens reopens to the public
Past Event
Sunnylands Center & Gardens reopens for the season, offering tours and public programs.
The Center & Gardens is open Thursday through Sunday from 8:30 a.m. to 4 p.m.
There is no fee and no reservations are required for entry to visit the Center & Gardens.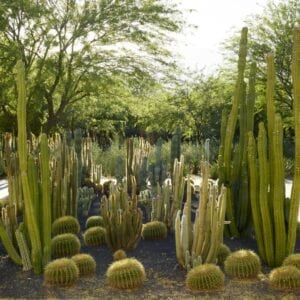 Tickets for Sunnylands' popular historic house tour are on sale. Tickets for this $48 tour -- featuring the art, architecture, and history of the historic Midcentury Modern house -- can be purchased only through the Sunnylands website, www.sunnylands.org.