Night Photography Workshop: Using your camera to draw with light
Past Event
Unlock your creativity and take your photography to a new place in this one-night workshop on the photographic techniques of light painting and light drawing. Light painting and light drawing are photographic techniques in which images are made using long shutter speeds as the photographer uses a hand-held light source, such as a flashlight, to create the exposure. The photographer either points the light source directly at the camera to "draw with light" or "paints with light" by shining the light source on an object or scene to create the illumination. From Ansel Adams to Pablo Picasso, these seemingly magical techniques have long inspired photographers and artists alike with their ability to make visible the invisible and to play with time.
Materials: Participants will need a tripod, a flashlight, and a digital camera that is able to shoot on manual mode. Smartphones or automatic cameras will not work for this technique. Please attend knowing how to use your camera's basic functions. For point and shoot, mirrorless, or dslr cameras, bringing your camera's manual is a good idea. Small LED flashlights commonly available at discount stores or pharmacies work great.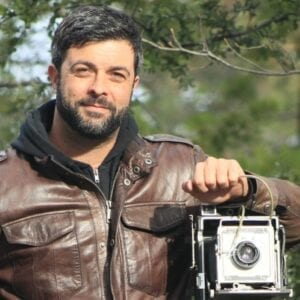 Instructor: Scott Klinger is a photographer, filmmaker and educator with over 15 years of experience. His work has been shown in galleries, museums and film festivals around the world. Scott was born in Tucson, AZ and has spent much of his life making photos in and around the American West. Scott has taught at the University of California, the New York Film Academy, and currently teaches at College of the Desert.
Fee: $10 per participant. Limited spaces
For information call 760.202.2254