Art Workshop: Art critique
Past Event
The critique experience is one of the most important moments in an artist's development. Critique helps the artist see how artwork can be improved and understand how the work is perceived by the viewer. As individuals, we can learn just as much from seeing someone else's work being critiqued as we do from a critique of our own work. In a group setting, where we critique the work of others, we not only offer helpful suggestions but we also learn which elements can be applied to our own work. As a result, every member of the group grows as an artist. The instructor will lead a class in fine art constructive critique.
Materials: Participants should bring one piece of artwork to be critiqued. It can be a painting, sculpture or pottery.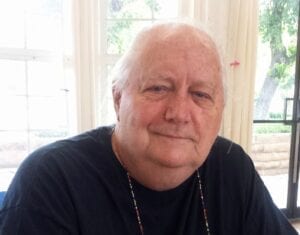 Instructor: David Fairrington is an internationally recognized artist known for his realistic portraits, landscapes, and movie poster designs. He served as a combat artist in Vietnam and following his military service he opened his own design studio, designing and executing movie posters for several movie studios. He has been named as a "Master Artist" by International Artist Magazine and his artwork is included in numerous private and corporate collections.