Writers discuss today's challenges in getting published and finding readers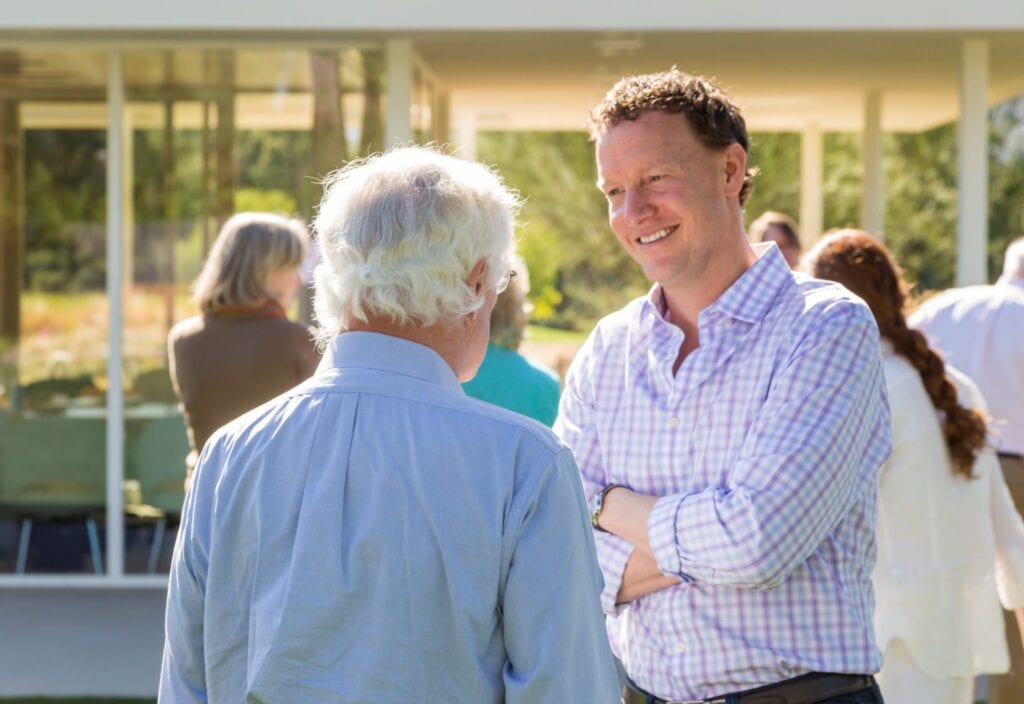 Several authors attending the first annual Rancho Mirage Writers Festival met at Sunnylands for an informal conversation that ranged from the craft of writing, the impact of the internet on publishing, blockbuster films, and politicized news organizations. The writers represented the craft of fiction, non-fiction, screen writing, and journalism.
Geoffrey Cowan, president of The Annenberg Foundation Trust at Sunnylands (2001-2016) and Peter Bart, former editor of Variety, organized the morning, which featured a presentation by Jonathan Taplin, director of USC's Annenberg Innovation Lab. Taplin spoke about the impact of the internet and the way that the music industry may provide a distribution model for books and articles and may influence the way books may look and sound in the future.
Taplin was followed by a free-ranging conversation on politics, the news media, and state and national government, initiated by Karen Elliott House, former publisher of the Wall Street Journal. The discussion concluded with Peter Bart and Nick Weinstock, president of Invention Films, discussing the economics of filmmaking and the pressure that creating a blockbuster movie – or book — has on writers. Also participating were Linda Fairstein, Geoffrey Kabaservice, Richard Reeves, Sean Carroll, and Kevin Starr.
The Rancho Mirage Writers Festival, a celebration of the written word, started on January 15 and will conclude on January 18, 2014. For more information, visit rmwritersfestival.org.
Pictured on the homepage are authors Karen Elliott House and Geoffrey Kabaservice.