Women Leaders in Philanthropy
From April 20 to 22, 2023, The Annenberg Foundation Trust at Sunnylands partnered with the Annenberg Foundation and Rockefeller Philanthropy Advisors to host the Women Leaders in Philanthropy Summit.
With the world's challenges becoming more complex, politics more polarized, and societies increasingly fragmented, the role of philanthropy has become ever more significant.  At the same time, women are increasingly taking on leadership roles in the philanthropic sector, driving impact, addressing the critical issues of our times, launching programs, and directing funding for a more just world.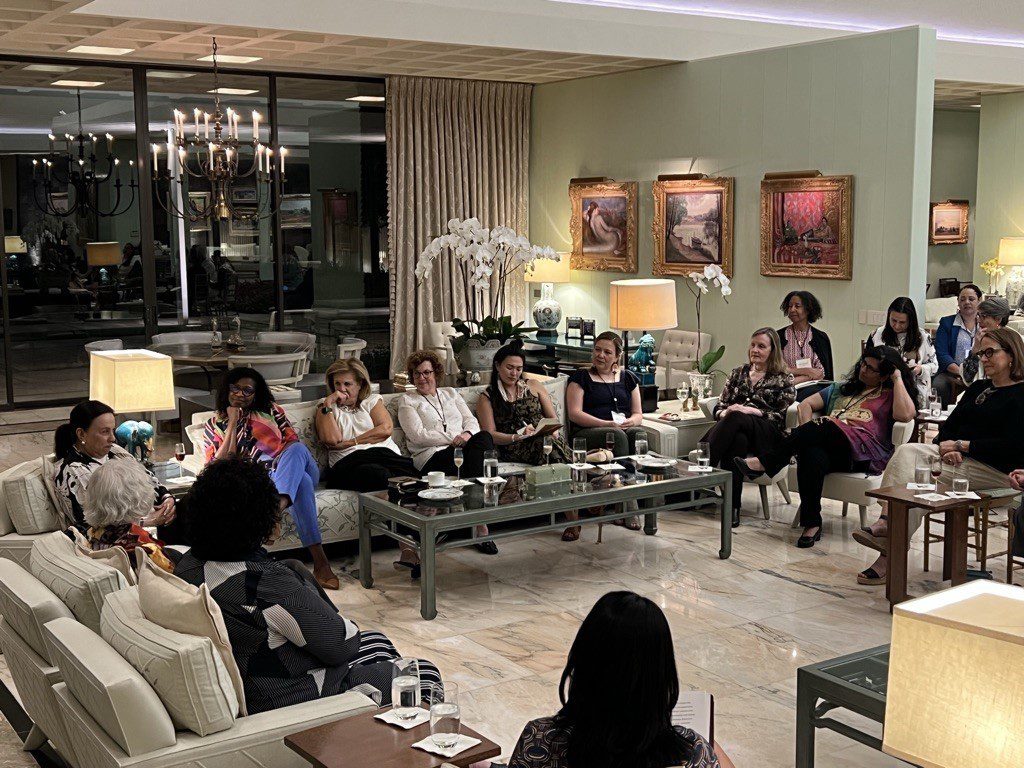 The objective of the summit was to host and collaborate with a group of 22 women leaders committed to the crucial work of inclusive and impactful philanthropy. During this retreat, every participant contributed to a thoughtful and honest conversation about the role of philanthropy today and the challenges and opportunities that women in this field face.
Thanks to a successful retreat, this network of women leaders in philanthropy will live on—and grow—to share knowledge, models for leadership, and practices for impactful investing on global issues through future meetings, collaboration and collective action, and mentorship and support for women moving into philanthropy leadership.
In support of this network and future leaders, The Center on Philanthropy & Public Policy at USC and Rockefeller Philanthropy Advisors will issue a report, informed by the retreat, sharing insights, and assessing the role and future of women leaders in philanthropy.