Desert water symposium begins at Sunnylands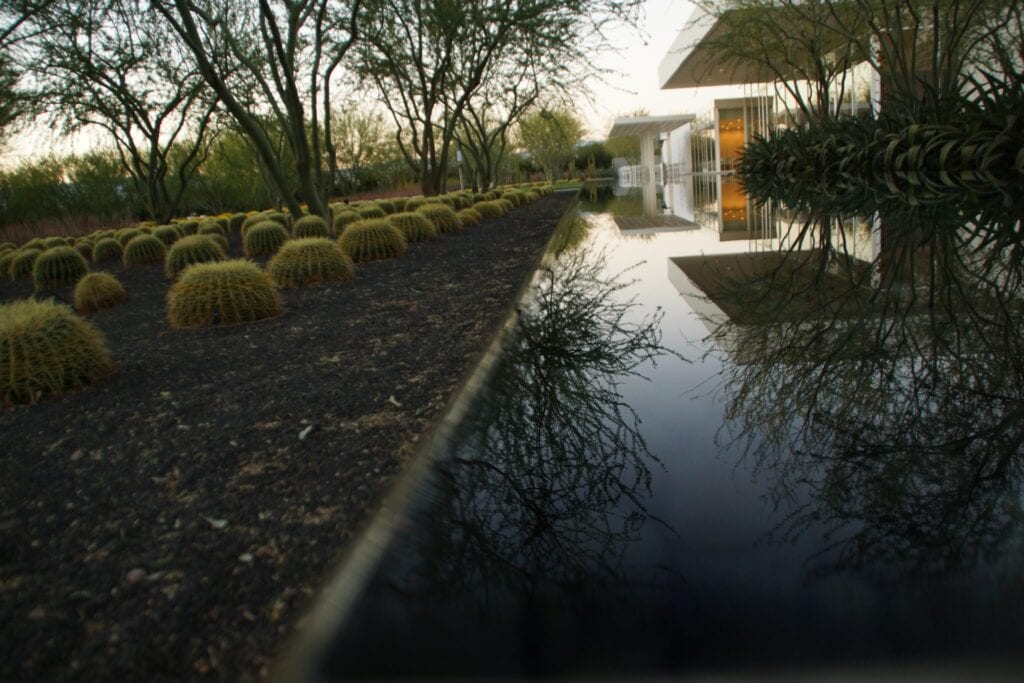 Reporters, policy makers, and residents from across the Coachella Valley gathered at Sunnylands on Wednesday, March 19, for a symposium on the state of the valley's water supply. The gathering, Running Dry, was co-sponsored by The Desert Sun, The Annenberg Retreat at Sunnylands, and Harold Matzner, executive vice president of the Palm Springs Art Museum Board, with the participation of Coachella Valley water districts.
Oscar-winning filmmaker Jessica Yu also attended, screening her documentary Last Call at the Oasis, which explores growing water scarcity across the globe. Before the film, Sunnylands Superintendent Drew Kerr took participants on a tour of the golf course, explaining the efficiency measures adopted since Sunnylands transitioned from a private residence to a retreat center. Among these is having a weather station that can effectively measure transpiration and evaporation, and reducing 60 acres of turf on the golf course. Director of Education & Environmental Programs Michaeleen Gallagher gave a tour of the arid-plant Gardens, and described the green features of Sunnylands Center, including the solar array and geothermal cooling system.
Both emphasized Sunnylands' role as a "living lab" for sustainability practices in the desert. As a nonprofit, Sunnylands has flexibility in trying new innovations and systems that a for-profit golf course or hotel might not risk.
"We can take risks and try new systems," said Gallagher, noting that not all of the conservation measures Sunnylands has tried have been successful. "If we fail, we can try again. If a commercial golf course superintendent tries a new irrigation system that doesn't work, he will probably lose his job."
Read more about the symposium and The Desert Sun's ongoing coverage of water in the Coachella Valley.