Top artists open Festival of the Desert at Sunnylands on March 18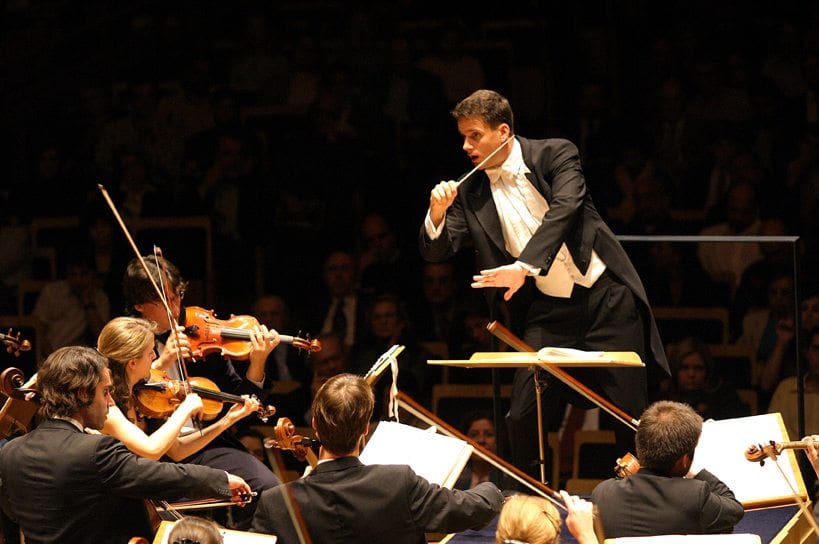 Sunnylands Center & Gardens will be the setting for performances by some of the world's top artists and a timely lecture on the state of the arts in America as part of the inaugural Festival of the Desert on Wednesday, March 18.
The festival features an evening performance by soprano Renée Fleming at the McCallum Theatre. Conductor Philippe Jordan, of the Paris Opera, will accompany Fleming on the piano. "Any chance to work with Philippe Jordan, who is music director of this new festival, is really an opportunity not to be missed," said Renée Fleming. "Philippe envisions bringing the best that classical music has to offer to the Coachella Valley."
The events at Sunnylands book end the evening recital. The Great Room at Sunnylands Center and Gardens is the venue for an 11:00 a.m. concert curated by Jordan. The program, The Genius of the Émigré Composer, features the Rossetti String Quartet, pianists Christopher Taylor and Mikhail Korzhev, soprano Ilana Davidson, and guitarist Angel Romero performing selections from Dvorak, Bartok, Stravinsky, Krenek, and Romero.
Following the concert there will be a lunch in the garden, followed by a discussion of the arts in America, led by Michael Kaiser, former president of the Kennedy Center for the Arts.
Following the McCallum Theatre evening performance, Sunnylands hosts a reception and after-hours performances curated by jazz great Quincy Jones and a dance program curated by David Hallberg, principal dancer at American Ballet Theatre and the Bolshoi Ballet. Performers will be jazz pianists Alfredo Rodriguez and Justin Kauflin and principal dancers Maria Kowroski and Amar Ramasar from New York City Ballet, and Veronika Part from American Ballet Theater. Celebrity chef Cat Cora will also offer signature dishes as part of the cuisine at the reception.
Sunnylands as a setting for top-line cultural events is absolutely part of the mission of the storied estate of Walter and Leonore Annenberg, said Geoffrey Baum, director of communications at Sunnylands. "It's part of our community relations efforts, where we try to bring special opportunities to our friends and neighbors in the Coachella Valley,"
Tickets are required for each of the events. For more information and to purchase tickets visit www.festivalofthedesert.org, or call the McCallum Theater Box office at 760.340.ARTS (2787).