The Summit of the Americas Promotes 'Friend Shoring' and Renewable Energy Investment in the Americas
The Wilson Center and Sunnylands Offer Ideas for Expanding these Strategic Sectors
Thursday, June 23 – The Ninth Summit of the Americas, a meeting of leaders from across the Western Hemisphere, concluded on Friday, June 10, after several days of discussions on a range of challenges, from public health to migration. Importantly, various Summit initiatives addressed areas of economic opportunity, including "friend shoring" and renewable energy.
Weeks before the summit, on April 19-21, the Wilson Center's Latin American Program (Wilson Center) and The Annenberg Foundation Trust at Sunnylands (Sunnylands) hosted a meeting at the Sunnylands estate in Rancho Mirage, Calif., to discuss "friend shoring" and renewable energy with senior officials from the United States, Central and South America and the Caribbean, international financial institutions and the private sector. Those conversations generated a range of ideas that could now help leaders implement commitments from the Los Angeles summit.
Both "friend shoring" — the relocation of manufacturing facilities and services from distant, and in some cases authoritarian, countries in Asia to partner nations, most notably in the nearby Caribbean Basin and elsewhere in the Americas — and greater investments in renewable energy offer potentially significant sources of capital that could accelerate the region's economic recovery and address other challenges, including migration.
As governments turn to implementing their summit commitments, the following recommendations, developed at the Sunnylands pre-meeting, could help policymakers develop strategies to promote these promising sectors:
'Friend Shoring'
Establish a special joint fund of the U.S. Development Finance Corporation, Inter-American Development Bank, World Bank and Development Bank of Latin America (CAF) to fund infrastructure – including in energy, transportation and digital connectivity – that would help attract "friend shoring" investment.
Create and support workforce development initiatives to meet the needs of industries most likely to pursue "friend shoring" opportunities in the region.
Consider regulatory changes, such as adjusting rules of origin in free trade areas.
Renewable Energy
Explore U.S. Development Finance Corporation support for the development of Latin America's lithium resources and the integration of that sector in the battery and electric vehicle industries in the United States.
Increase support from the United States and multilateral development banks for renewable energy projects in the Americas, including for middle-income countries.
Expand Canada's C24 fund at the Inter-American Development Bank to provide loan guarantees, blended finance and advisory services for project preparation, and introduce novel incentives, such as lower interest rates for meeting sustainability goals.
The Wilson Center was chartered by Congress in 1968 to serve as the nation's key non-partisan policy forum for tackling global issues through independent research and open dialogue to inform actionable ideas for the policy community. Its Latin American Program provides expertise to a broad community of decision makers in the United States and Latin America on critical policy issues facing the hemisphere.
The primary mission of The Annenberg Foundation Trust at Sunnylands is to bring together global leaders and experts from a host of sectors and perspectives to promote world peace, facilitate international agreement, and engage in creative, ambitious problem solving. Many important events have been held at Sunnylands—including the U.S.-ASEAN Special Leaders' Summit (2016), the summit between President Barack Obama and President Xi Jinping (2013), and several track 1.5 and track 2 dialogues on global cooperation, global health, food and agriculture, and civic and democratic engagement.
The Wilson Center and Sunnylands are eager to collaborate with leaders in the hemisphere to implement these "friend shoring" and renewable energy recommendations, as well as other commitments made at the Summit of the Americas.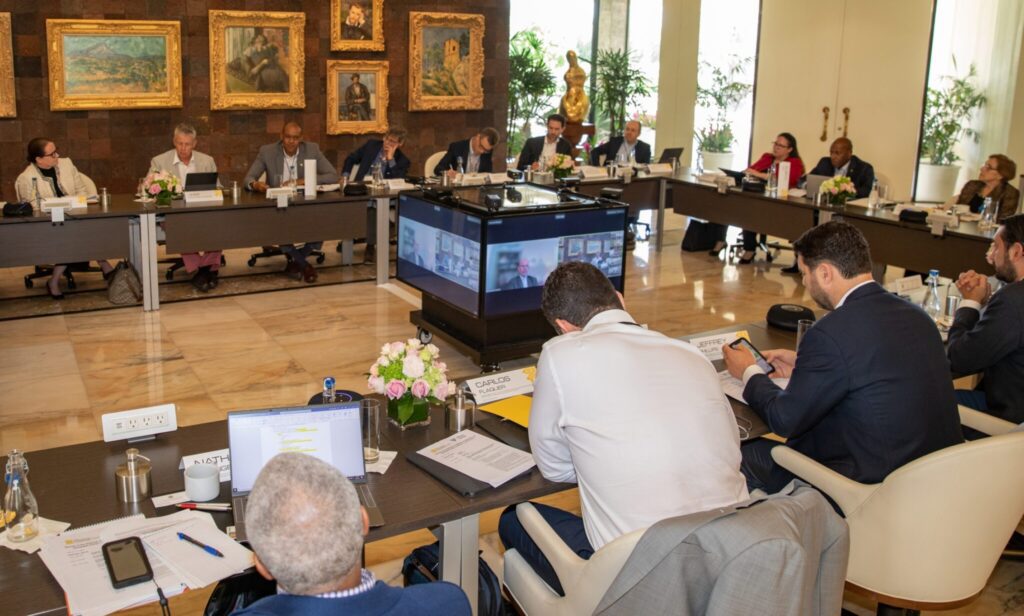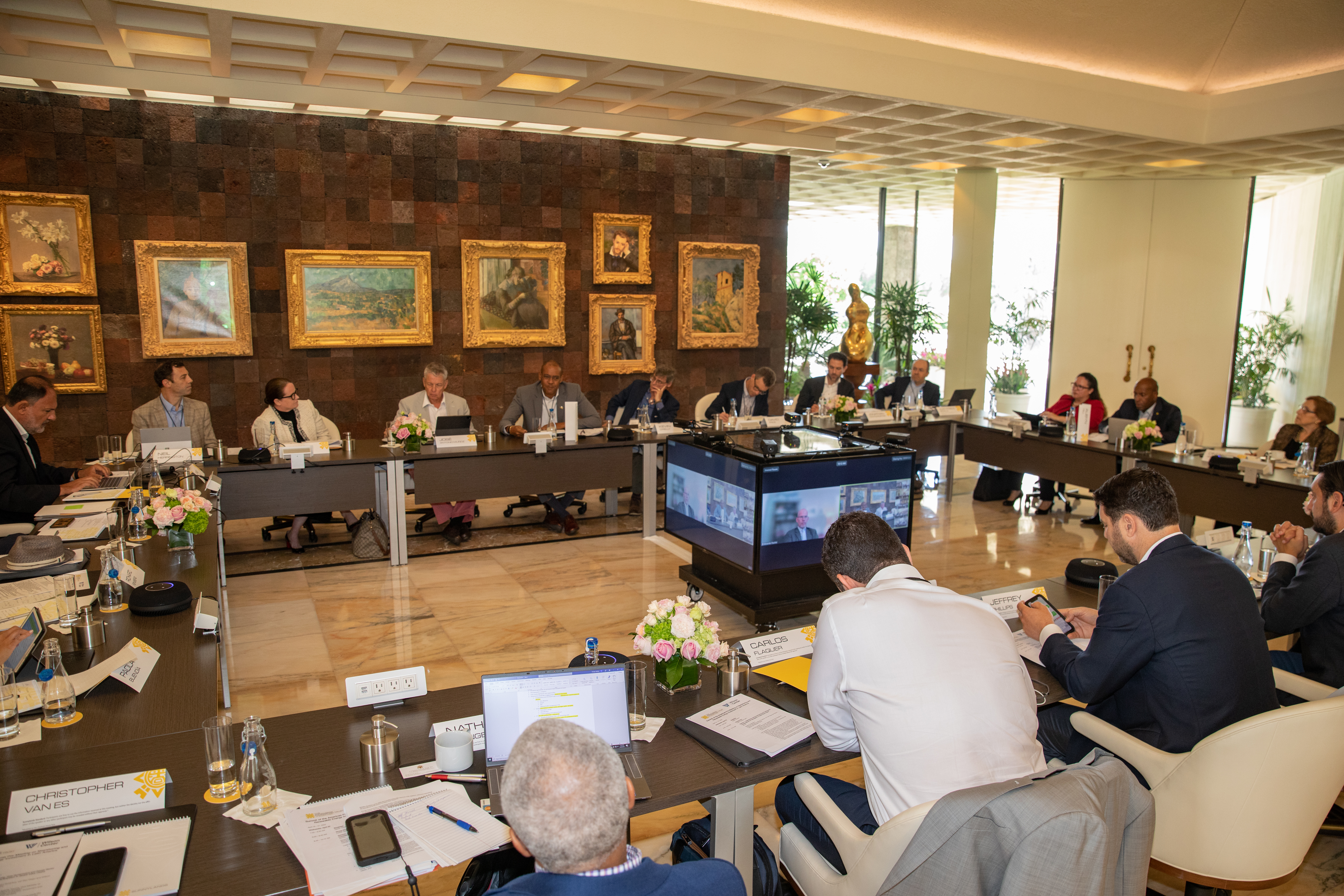 For more information:
Benjamin Gedan
Acting Director, Wilson Center Latin American Program
Benjamin.gedan@wilsoncenter.org
Cynthia Arnson
Distinguished Fellow, Wilson Center Latin American Program
Cynthia.arnson@wilsoncenter.org
Jeffrey Phillips
Policy Director, The Annenberg Foundation Trust at Sunnylands
jphillips@sunnylands.org