Sunnylands offers condolences on the passing of former Secretary of State George P. Shultz
The Annenberg Foundation Trust at Sunnylands extends its deepest condolences to the family, friends, and colleagues of former Secretary of State George P. Shultz, a legendary diplomat who played a critical role in shaping U.S. foreign policy in the 20th century.
Secretary Shultz was a frequent guest at Sunnylands, accompanying President Ronald Reagan on working vacations to the Rancho Mirage, Calif., estate of Ambassadors Walter and Leonore Annenberg in the 1980s. Notably, an idea that became the 1986 Tax Reform Act was originally conceived at Sunnylands in a conversation between President Reagan and Secretary Shultz.
"The Annenbergs enjoyed a close relationship with George Shultz that was treasured deeply," said Sunnylands President David J. Lane.  "His passing marks the end of an era at Sunnylands."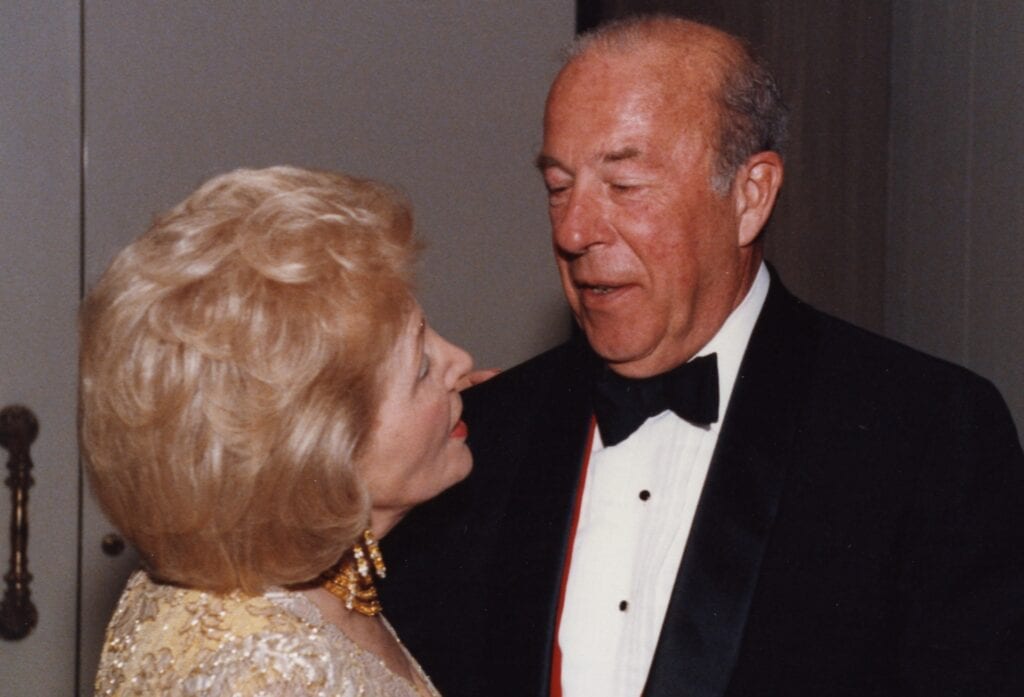 Secretary Shultz attended the Annebergs's New Year's Eve parties for over a decade.  He, President Reagan, and Ambassador Annenberg often played golf during these occasions, sometimes joined by professional golfers such as Tom Watson and Lee Trevino.
In February 2012, Secretary Shultz participated in a panel discussion at the opening program of The Annenberg Retreat at Sunnylands, when he spoke on global security along with former Secretary of Defense William Perry.
Currently, Sunnylands is partnering with the Hoover Institution at Stanford University, where Secretary Shultz served as a fellow for more than 30 years. "Remarkably, Secretary Schultz was active on major policy issues until the end of his days," said Lane. "We had the honor of talking with him in August to discuss a potential convening on the future of the Indo-Pacific Region.