Sunnylands Center & Gardens closes as a precaution amid public health warnings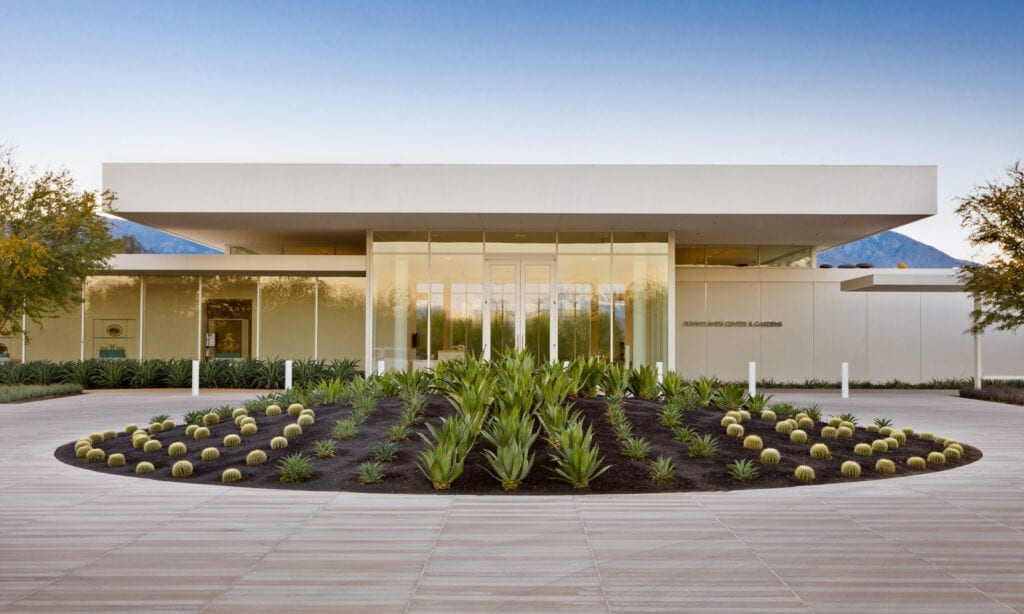 Starting immediately, Sunnylands Center & Gardens will close indefinitely as the number of coronavirus cases in the Coachella Valley escalates and public health officials warn people to stay away from large crowds.
"We need to take whatever precautions we can to help stop the spread of coronavirus," said Sunnylands President David J. Lane. "We will continue to monitor the situation, and we will reopen when health officials ease restrictions on public gatherings."
Sunnylands Center & Gardens, located at Bob Hope and Frank Sinatra drives in Rancho Mirage, Calif., is usually open to the public free of charge Wednesday through Sunday from mid-September to early June.
The 15-acre site contains a visitors' center, café, gift shop, art exhibition galleries, and a desert garden that serves as the public access point for the historic Sunnylands estate, which was once the winter home of Ambassadors Walter and Leonore Annenberg.
As the coronavirus situation evolves, a decision on when to reopen Sunnylands will be evaluated on a weekly basis. For now, all tours of the property and public programs have been suspended. Guests who have prepaid for tours or programs will be issued refunds.
At the peak of the tourist season in the Coachella Valley, attendance at Sunnylands can reach as high as 1,000 people a day. The move to temporarily close the facility comes less than 24 hours after California Gov. Gavin Newsom urged the cancellation or postponement of gatherings of more than 250 people.  Riverside County Health Officer Cameron Kaiser then ordered a ban on gatherings of that size.  The state Department of Public Health said gatherings of people especially vulnerable to the coronavirus, the elderly and people with underlying health conditions, should be limited to no more than 10 individuals.
Officials announced that Coachella Valley's first coronavirus patient was being treated at Eisenhower Medical Center in Rancho Mirage on March 7.  There are now more than a dozen coronavirus cases in the Coachella Valley.
Prior to closing its doors, Sunnylands had curtailed programs and activities that brought large groups of people within close contact. It also had increased the availability of hand sanitizers to the public and the frequency of cleanings at the Center.  Employees and guests were urged to follow Centers for Disease Control and Prevention guidelines for limiting the spread of the virus.