Walter and Leonore Annenberg were known for their hospitality, charm, and graciousness. The Annenbergs sent personalized thank you cards to friends and family. Cards continue to be a wonderful way to stay connected to people.
Follow these instructions to make your own personalized pop-up cards.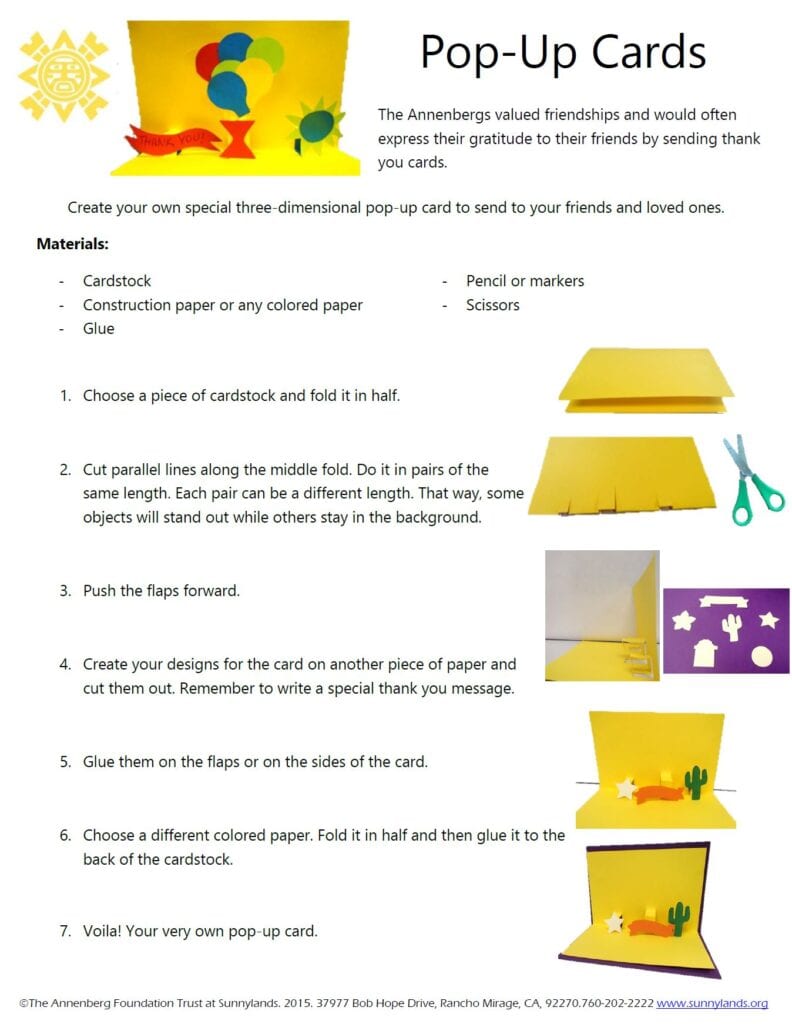 Click below for the downloadable PDF
Direcciones en español
Walter y Leonore Annenberg eran conocidos por su hospitalidad, encanto y amabilidad. Los Annenberg enviaban tarjetas de agradecimiento personalizadas a sus amigos y familiares. Las tarjetas continúan siendo una forma maravillosa de mantenerse conectado con las personas.
Sigue estas instrucciones para hacer tus propias tarjetas tridimensionales personalizadas.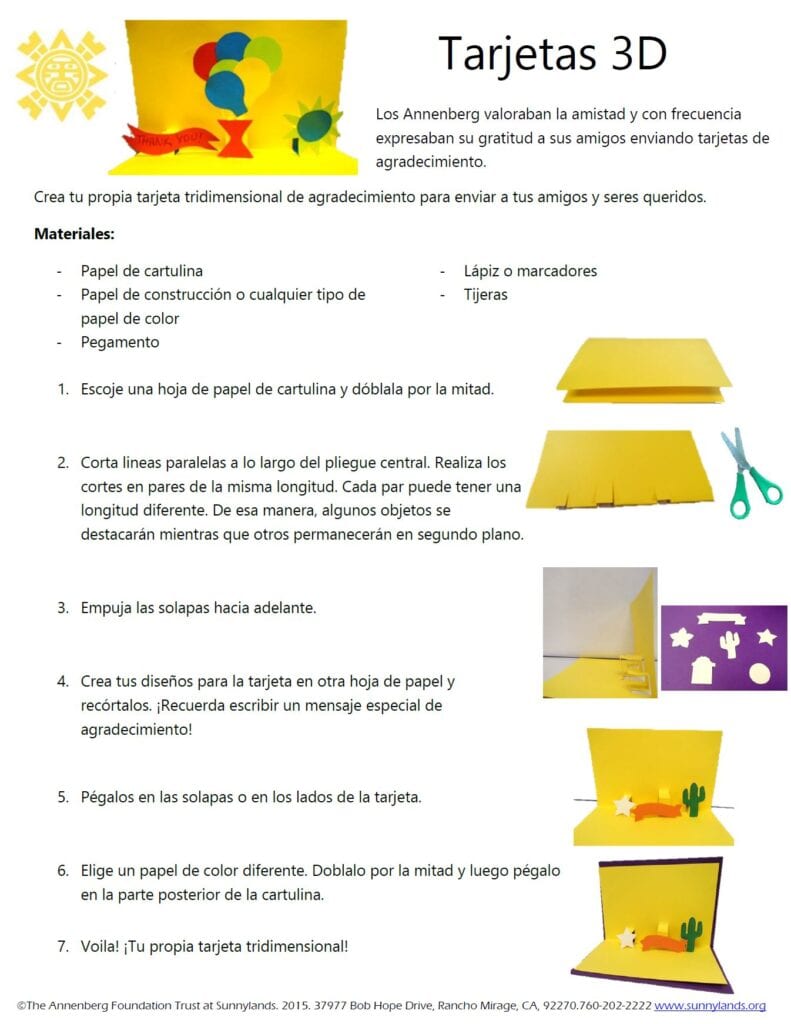 Haga clic a continuación para acceder el PDF descargable