Office of James Burnett Wins Award for Sunnylands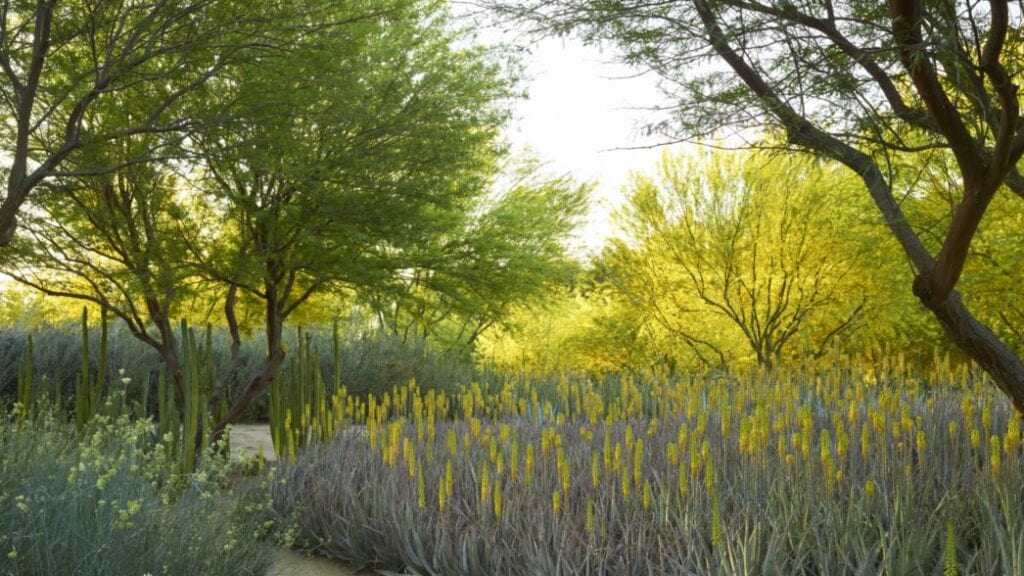 The American Society of Landscape Architects (ASLA) honored James Burnett with a 2012 ASLA Professional Award for the design of Sunnylands Gardens, a nine-acre, arid-landscape garden completed earlier this year. The Office of James Burnett (OJB) designed a landscape at Sunnylands Center that brings the desert to life with changing colors. The garden also exhibits an eco-friendly design, with a selection of plants that do not require intensive maintenance.
Each year, the ASLA professional awards jury recognizes the greatest landscape architecture projects from around the globe. The Office of James Burnett was one of 37 winners selected from more than 600 international entries. Winners receive coverage in many design and construction industry media, including Landscape Architecture Magazine, in which OJB's Sunnylands Center & Gardens winning project is featured on the cover.
"This design is all about the plants and they are spectacular, adding texture and color to the desert and lawns," an ASLA jury member said about Burnett's work. "This shows a real knowledge of plants. The feeling is lush and the colors are fabulous."
James Burnett and his team are proud of the work attributed to this project."As you move through the landscape, you are aware of being under the dappled shade, next to the water; you hear the sounds, hear and feel the gravel underfoot," Burnett said. "The experience should transport you from the everyday world."
Burnett will share additional details of the project, as well as his team's work, in his keynote speech at the annual conference of the Dallas' Klyde Warren Park, during the Association of Architecture Organizations meeting on November 8, 2012 in Dallas, Texas.