New Sunnylands exhibition blends the art of Herb Alpert and Canada's First Nations carvers
Thursday, August 22, 2019
Reach for the Sky: Tradition + Inspiration explores the flow of creativity from one culture to another
Carving totem poles out of sky-high cedar trees is a tradition for the Hunt family, members of the Kwakiutl tribe of British Columbia, Canada. From one generation to the next, through a mastery of woodcarving, the family has preserved a vital component of its Native American culture.
For Herb Alpert, the musical-industry legend, totem poles carved by the Hunts and others were a source of inspiration. As an artist who paints and sculpts, Alpert decided to "go vertical" and create tall works of his own after seeing the totem poles of Canada's indigenous peoples in Vancouver.
Sunnylands Center & Gardens is showcasing the work of Alpert and the Hunts in its newest exhibition, Reach for the Sky: Tradition + Inspiration. The show blends pieces of art by three generations of the Hunt family—brightly-colored totem poles, ceremonial masks, and wall plaques—with Alpert's contemporary paintings and vertical, abstract bronze sculptures.
"At the heart of this exhibition, the time-honored tradition of artistic inspiration that flows from one artist to another, from one culture to another, from one country to another, is recognized," said Anne Rowe, Sunnylands director of collections and exhibitions. Fifty-two pieces of art are included in the show.
The exhibition goes on display Sept. 11, when Sunnylands Center & Gardens in Rancho Mirage opens its doors for its ninth season of garden walks, birdwatching classes, estate tours, and other arts- and wellness-related programming. The Center & Gardens and the exhibition will be available to the public free of charge Wednesday through Sunday from 8:30 am to 4 pm until June 7, 2020.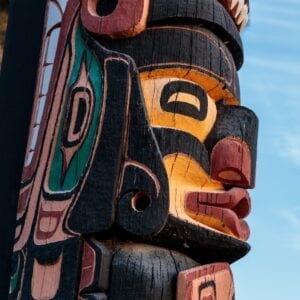 Detail of the Sunnylands totem pole carved by Henry Hunt in 1976.
A glimpse into the Annenbergs' outdoor art collection
Since it opened in 2012, the Center & Gardens has hosted rotating exhibitions to inform the public about the lives and art collections of Walter and Leonore Annenberg. The Annenbergs were extraordinary philanthropists who left Sunnylands, their 200-acre estate on the corner of Bob Hope and Frank Sinatra drives, to a trust that convenes high-level retreats on pressing issues facing the nation and the world.
In Reach for the Sky: Tradition + Inspiration, the public is provided an entry point into the unique collection of outdoor sculpture that the Annenbergs selected for the estate. The couple was looking for "a totem pole of distinction" for Sunnylands in the 1970's when they commissioned Henry Hunt to carve one for them. Hunt was a renowned First Nations carver who had succeeded his father-in-law as Chief Carver at the Royal BC Museum in Victoria, British Columbia. He carved a 30-foot pole for Sunnylands, installed in 1976, that stands as a landmark on the estate's nine-hole golf course.
It is believed that Hunt, who died in 1985, carved a "self-portrait" into the Sunnylands pole in the form of a Kwakiutl chief who sits atop the pole wearing a hat. "The three rings on the hat indicate that the chief is indeed a self-portrait of Henry Hunt, who was chief three times," said his son, Stanley C. Hunt.
For the first time in the United States, the new Sunnylands exhibition brings together three generations of Kwakiutl art representing the Northwest Coast's most significant carving family: Henry Hunt, his son Stanley, and grandson Jason. Both Stanley and Jason Hunt, along with Stan's wife, Lavina Hunt, came to Sunnylands in 2010 to restore the totem pole that Henry Hunt had created nearly 35 years earlier.
This season, the Hunt family is returning to Sunnylands in January to celebrate their art form and its influence on Alpert. "My dad and I really got a kick out of the fact that Herb Alpert had been inspired to go tall with his artwork based on our ancestral poles," Jason Hunt said.
(Please find a diagram of the full Sunnylands totem at the bottom of the page.)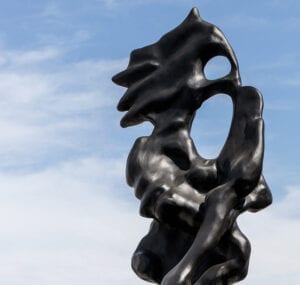 Detail of Warrior by Herb Alpert sculpted in 2011.
Alpert 'started riffing' on totem pole concept
Conversely, it was Alpert who got a "kick" out of the Northwest Coast totems he encountered on a visit to Vancouver's Stanley Park in the 1980s. "I saw the 14- to 17-foot totem poles and they inspired me. I started riffing on that idea," he said.
While the Grammy winner is most widely known for his music, Alpert has been painting since the 1970s. He took up sculpture 10 years later, and galleries and museums throughout the world, including The Museum of Contemporary Art in Los Angeles, have displayed his work.
"What people don't understand about me is I'm not a Sunday painter," Alpert said. "Making art is central to my life."
For more information on the exhibition, click here.
Sunnylands Center & Gardens is located at 37977 Bob Hope Drive in Rancho Mirage. Admission and parking are free Wednesday through Sunday from 8:30 a.m. to 4 p.m. beginning Sept. 11. For more information, go to www.sunnylands.org.
NOTE: High-resolution images of the artists and some of the artwork showcased in the exhibition may be downloaded here. You will also find a Word document containing information for captions.
The artists
Henry Hunt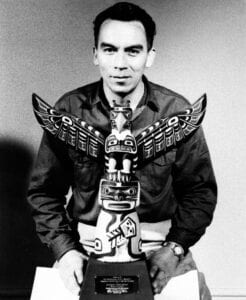 Henry Hunt succeeded his father-in-law, Mungo Martin, as Chief Carver at the Royal BC Museum in Victoria, British Columbia. Hunt held the position from 1962 to 1974. Both he and Martin carved the 100-foot-tall totem pole that was presented to Queen Elizabeth II to commemorate the centenary of British Columbia in 1958.
Stanley C. Hunt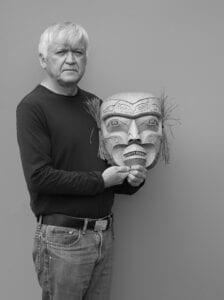 The son of Henry Hunt, Stan Hunt uses only traditional tools—the adze, straight knife, and curved knife—to carve totem poles, masks, and plaques that are collected for their craftsmanship and authenticity.
Jason Hunt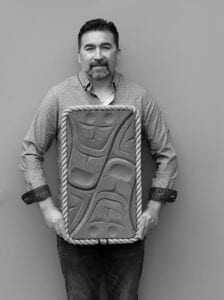 Furthering his family's legacy, Jason Hunt carved a circular design for a mahogany fishing reel that the Canadian government selected as a gift for the British royal family during a visit to Canada in 2016.  He is the son of Stanley Hunt and the grandson of Henry Hunt.
Herb Alpert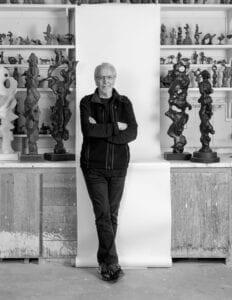 A famous trumpeter, singer, and music producer (Alpert is the "A" in A&M records), Herb Alpert has been writing and performing hit songs since the 1950s. He has won nine Grammys and recorded five No. 1 albums. In 2012, President Barack Obama awarded him the National Medal of the Arts.