Listening is key to understanding what Desert X installation by Lita Albuquerque is saying
Painted a deep blue, a life-sized female figure lies in a field of white marble dust. From a distance, one might think the woman has collapsed or perhaps is sleeping. But upon closer inspection, it's apparent the woman has placed an ear to the ground. She is listening.
Lita Albuquerque, the acclaimed Los Angeles-based artist, created the piece, hEARTH, specifically for the location at Sunnylands Center & Gardens as part of Desert X, an exhibition of art at multiple sites throughout the Coachella Valley. Sunnylands is best known as a "Camp David of the West," hosting presidential retreats and summits, but it is also a place where scientists, authors, and individuals with varying backgrounds and experiences offer different thoughts and ideas. It is a place of welcome and dialogue. Albuquerque's artwork, accompanied by a soundtrack reminiscent of the sounds of nature, suggests that we reconsider the act of listening—to one another, to the earth and the cosmos.
The title of the work, hEARTH, is a play on words. The hearth here is a gathering site for storytelling, and its very spelling incorporates the words ear, hear, and Earth. That the woman is listening to the ground is a nod to her identity, a 25th-century female astronaut who crashed landed on Earth that Albuquerque created in the text GenIUs Remembered and featured in the film 20/20: Accelerando.
The installation of Albuquerque's work at Sunnylands was celebrated with a dance performance and a reception on Feb. 23. The public may view the work from 8:30 a.m.-4 p.m. Thursday through Sunday until April 30. Sunnylands Center & Gardens is located at 37977 Bob Hope Drive in Rancho Mirage, Calif.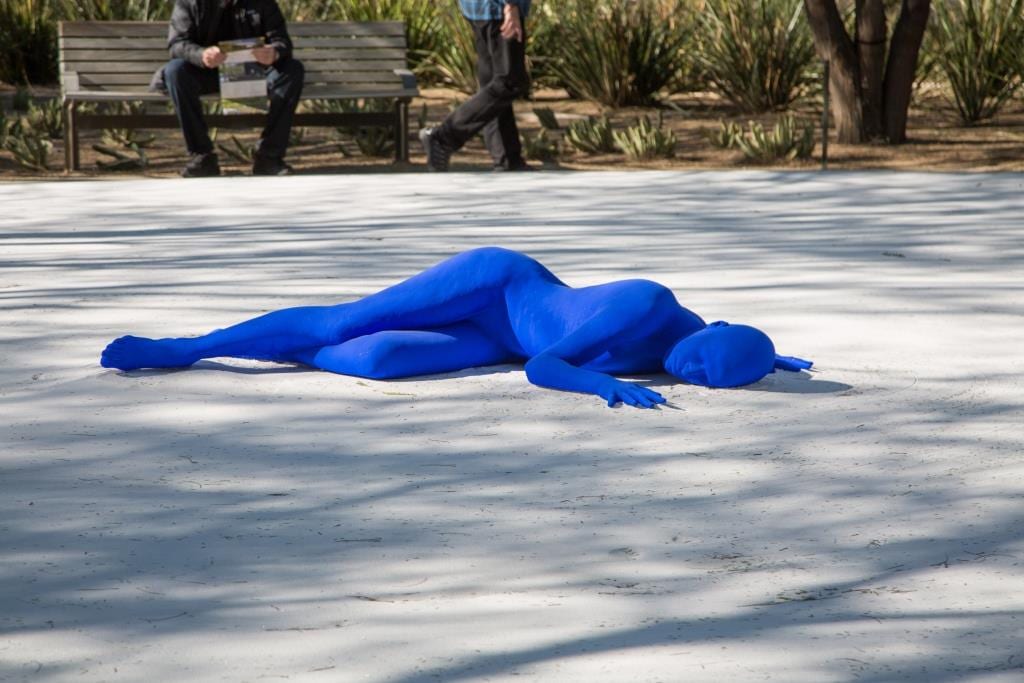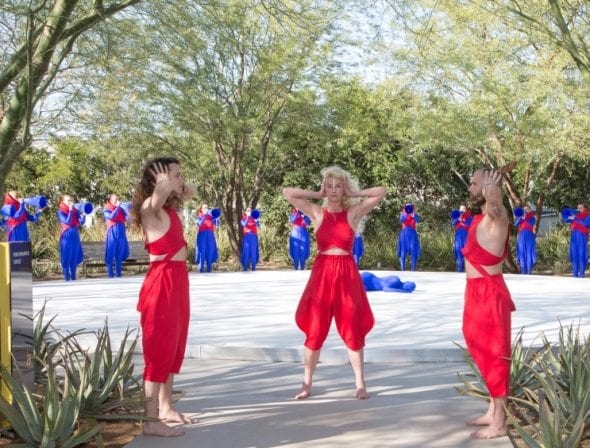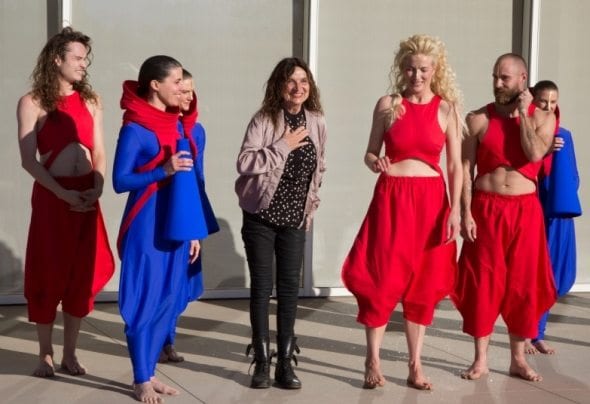 Visitors are invited to enjoy a reprise of the opening performance on April 30 at 1 pm.