Lane joins Mumford & Sons' Lovett at Global Food Security Symposium
Monday, March 26, 2018
Washington, D.C.
Sunnylands President David J. Lane joined Mumford & Sons' Ben Lovett on stage at the Global Food Security Symposium in Washington, DC to discuss advocacy and social change.
Lane and the co-founder of the British rock band shared their experiences on how artists and cultural figures – "influencers" in the modern parlance – can champion change and social good, engage youth, and inspire action around key global challenges. The symposium, held on March 21-22, is organized annually by the Chicago Council on Global Affairs.
In their talk, "Taking the Stage for Social Impact," Lane and Lovett acknowledged the challenges to advocacy in an age of information overload, such as a growing tribalization and dislocation of some societal groups. They noted that music and culture may provide a common language for understanding and discussing global challenges, such as food security, and may act as a platform for motivating people to take personal action.
They also agreed that today's youth are more globally-focused than prior generations – a potential plus for advocacy – but that mentorship is a key component for successfully engaging them.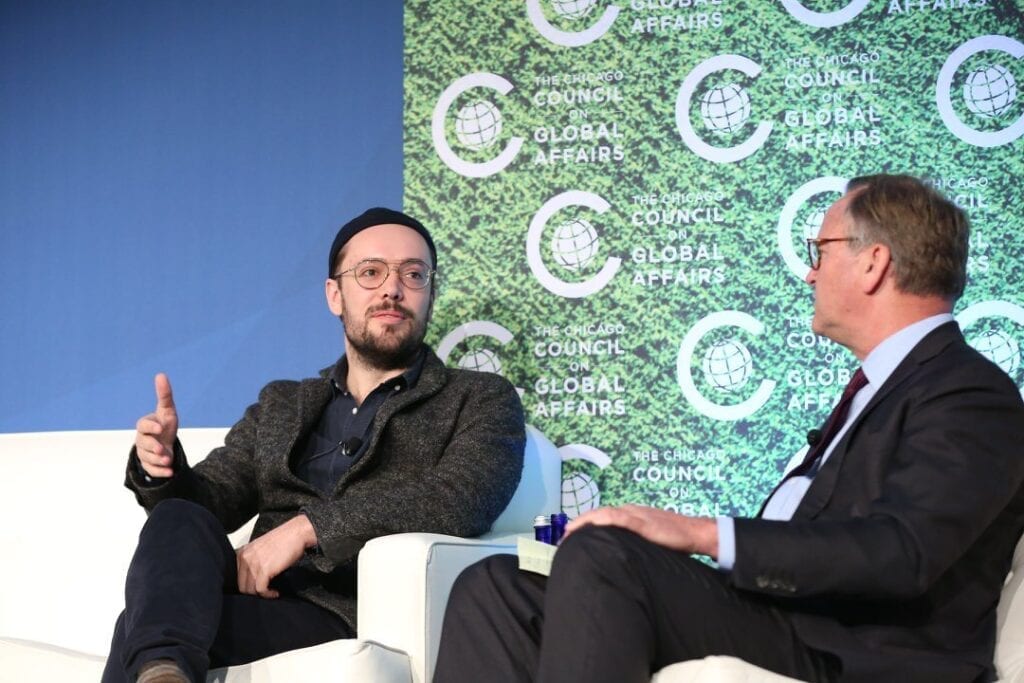 photo: Chicago Council on Global Affairs