Ken Chavez Named Deputy Director of Communications
Friday, November 14, 2014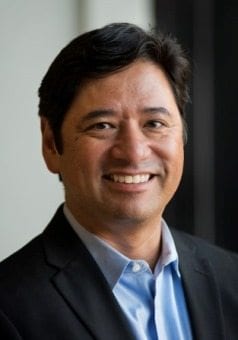 November 7–President Geoffrey Cowan (2010-2016) announced today the appointment of Kenneth Chavez as Sunnylands deputy director for communications and public affairs. In the position, Chavez will be the primary point of contact for members of the news media, local government, and community stakeholders. He will begin his duties at Sunnylands on November 24, 2014.
Chavez comes to Sunnylands after nearly 30 years as a top newspaper and digital media reporter, writer, editor, and newsroom manager. For the past 25 years, he has been with the Sacramento Bee, where he most recently was the senior editor for local news. Prior to that position, he was the assistant managing editor for interactive media and launched the newsroom's highly successful online division with a news desk and multimedia division. Chavez draws wide praise for his leadership and was described as "terrific, absolutely first rate" by the former Washington editor for McClatchy Newspapers, which includes the Sacramento Bee.
Chavez grew up in Colton, California and earned a B.A. with honors from Stanford University. He and his spouse have a home in Palm Springs.