Finally through the front door, Fox News' Chris Wallace offers commentary while touring Sunnylands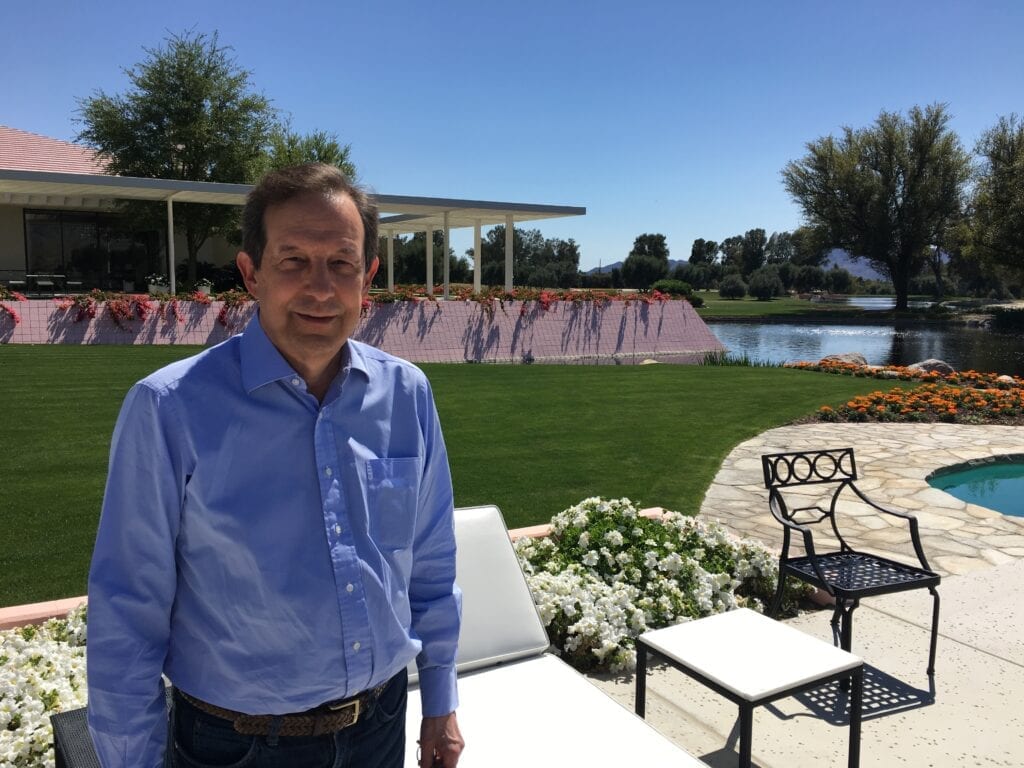 In the 1980s, when he worked as chief White House correspondent for NBC News, Chris Wallace remembers spending New Year's Eve "watching from the other side of a huge hedge" as President Ronald and Nancy Reagan arrived at Sunnylands year after year to spend the holiday with the Annenbergs.
"No reporter ever got into the house," he said flatly.
But all that changed for Wallace, now the host of Fox News Sunday, when he toured the Annenberg estate March 28 before speaking later that evening at Desert Town Hall in Indian Wells.
Throughout the tour, the reactions of the star broadcaster alternated between the amazement of a first-time visitor and the quips of a veteran newsman.
"Picassos … Van Goghs … Renoirs! It doesn't suck," Wallace said after stepping into the atrium and surveying the replicas of the Annenbergs' Impressionist and post-Impressionist paintings hanging on the lava stone walls. "What a home!"
Just before he stepped into the house, however, Wallace stopped to read the plaque commemorating the 1990 state dinner President George H. W. Bush hosted at Sunnylands for Prime Minister Toshiki Kaifu of Japan. "And he didn't throw up on him at that dinner," Wallace said chuckling, a reference to the time the former president vomited in the lap of Kaifu's successor at a Tokyo banquet in 1992.
And the commentary went on from there.
"I'll take that. You can forget the speaker's fee," Wallace told Desert Town Hall board member Brian Harnik, who had accompanied him on the tour, as he stared at the Picasso drawing, El Picador.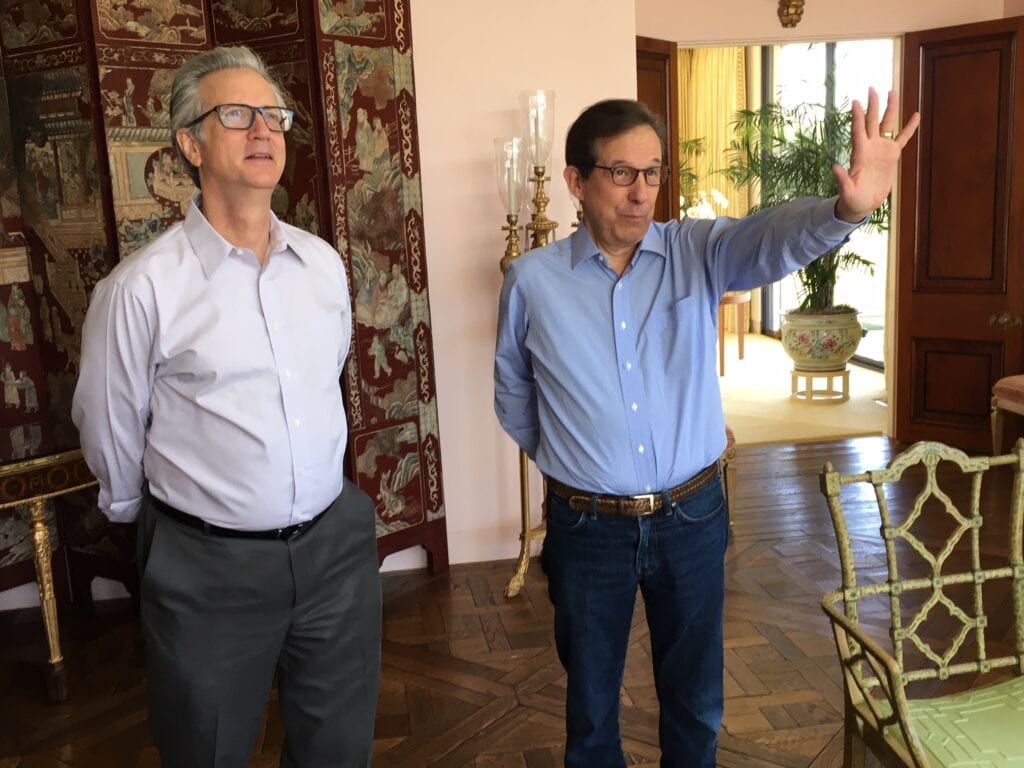 In the Room of Memories – "This is something! This is stunning!" – Wallace took in the photo showing Reagan at Sunnylands as he watched Soviet leader Mikhail Gorbachev address the American people on TV. He then read the note Reagan wrote on the photo to Walter and Leonore Annenberg: "So I said to my friend: 'You should be here—you'd forget that commie rubbish.'"
"That is so Reagan!" Wallace exclaimed.
In the dining room, Wallace instantly recognized the china on display. "This is Flora Danica, isn't it?" he said, amazed. "Each one of these is hand-painted."
How is it that a hardened newsman knows the ins and outs of Flora Danica china? There's a backstory but Wallace declared it "off the record."
After that, it was a quick trip around the golf course and a look at the cottage campus before Wallace's tour came to an end. He let it be known he wouldn't mind coming back, perhaps as a retreat guest. "My wife would love it here," he said.