Films on the Great Lawn returns with tales of adolescent adventure
RANCHO MIRAGE, CA – Sunnylands resumes its Films on the Great Lawn series in May with a trio of family-friendly movies that spotlight the Baby Boomers' coming-of-age years. If you grew up at a time when your bike, a treehouse, or a baseball mitt – and not your cell phone – was your most treasured possession, then these adolescent adventure flicks are for you.
Presented in partnership with the Palm Springs International Film Festival, the movies are:
Stand by Me – Will Wheaton, River Phoenix, Corey Feldman and Jerry O'Connell star in this film about four buddies who go in search of the body of a boy lost in Oregon. May 1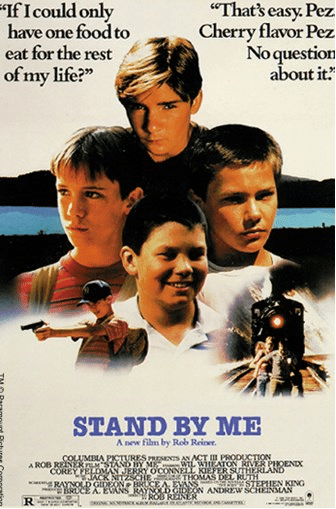 Now and Then – Four women, played by Rosie O'Donnell, Melanie Griffith, Rita Wilson and Demi Moore, recount a pivotal summer as 12-year-old best friends growing up in Indiana. May 19
The Sandlot – An ensemble cast relays the story of a neighborhood baseball team in the San Fernando Valley whose members take a new boy under their wing. May 26
All movies are shown outdoors, free of charge on a big screen. Filmgoers are encouraged to bring lawn chairs, blankets, and small picnics. Large coolers, alcohol, smoking, and pets are not permitted. With limited parking, carpooling is strongly advised.
Gates open at 7:30 p.m., and the movies start at 8 p.m. at Sunnylands Center & Gardens, 37977 Bob Hope Drive in Rancho Mirage.