DesertArc and The First Tee of the Coachella Valley return to the Sunnylands course for another round of golf
As a stiff wind whipped through the Sunnylands golf course Tuesday morning, players from The First Tee of the Coachella Valley and Desert Arc gathered for a day on the links for the third consecutive year. At this event, Sunnylands opens its course for a day of community play. Each of the nine DesertArc teams was accompanied by junior golfers from The First Tee and adult volunteers as they spent the morning playing the nine-hole course. DesertArc seeks to enhance the quality of life and provides opportunities for people with disabilities through vocational training, employment opportunities, and independent living support.
"To see the grounds used like this, to help children and to help adults is very important to me," said Sunnylands trustee Leonore Deshong.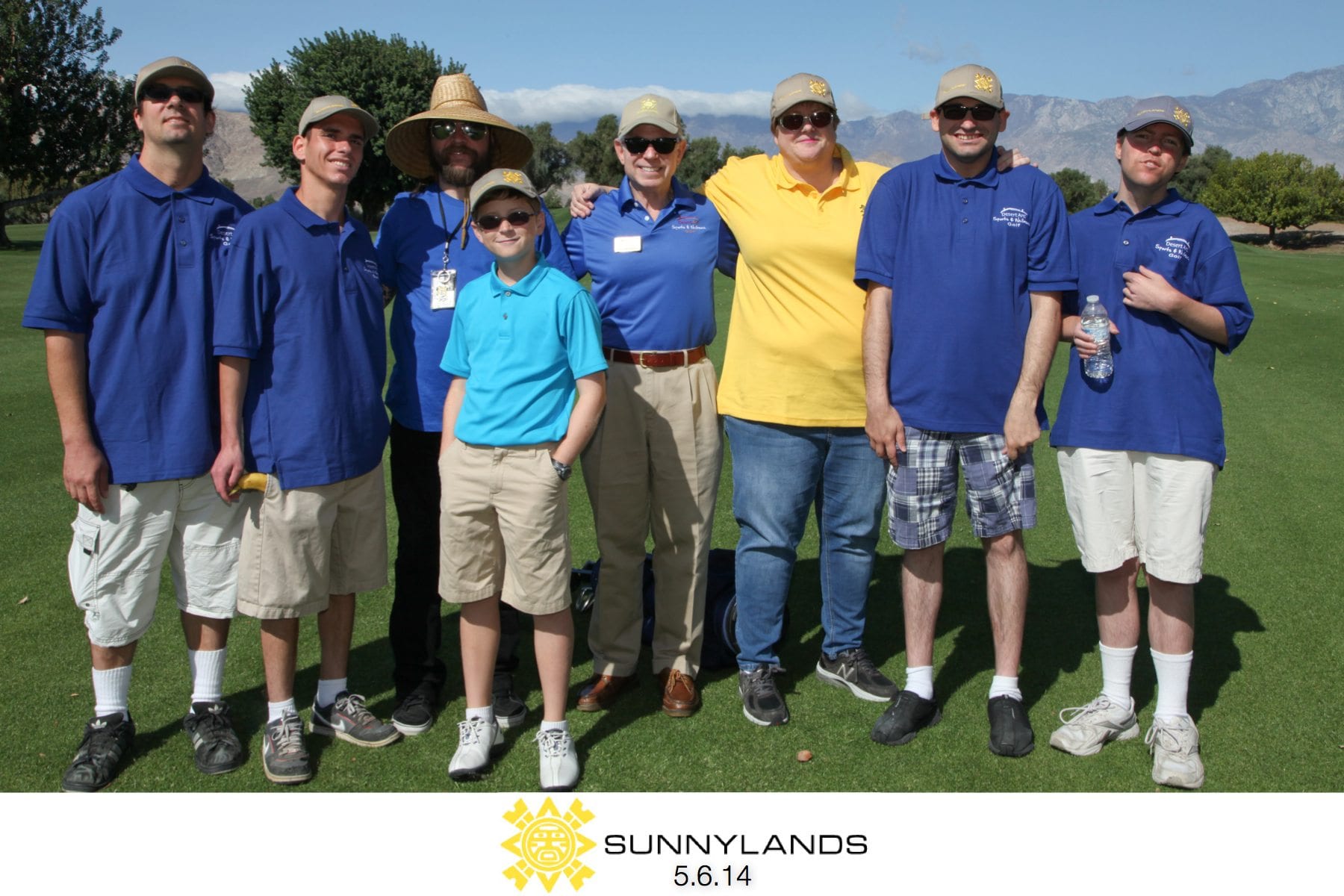 "This morning was an awesome tournament," said Desert Arc client Guy L. "We played, and I mean, we really moved the ball around…I hope we will be here next year!"
In the afternoon, The First Tee golfers played a group scramble, which caps off an eight-week program at Sunnylands. Throughout the spring, First Tee golfers met weekly at Sunnylands Center to learn about the Annenbergs' legacy and history, and about leadership skills with members of Sunnylands staff, including Center Director Janice Lyle and Director of Education Michaeleen Gallagher. The students also toured the Gardens and the historic estate.
"It's really amazing that where I'm walking and playing, maybe presidents have stepped there, too," said Aiyanna Co, who was returning to Sunnylands for the second year. "At only ten years old, that is an amazing feeling."