Annenbergs, Sunnylands Honored
Wednesday, February 12, 2014
California Rancho Mirage
Sunnylands' leadership and service to the community was recognized at the annual Rammy Awards & Distinguished Citizens Dinner presented by the Rancho Mirage Chamber of Commerce. More than 200 government, business, and education leaders gathered to pay tribute to individuals and organizations who have made Rancho Mirage an outstanding place to live and work.
Leonore and Walter Annenberg were posthumously honored as "Citizens of the Year" for their legacy of service and philanthropy in Rancho Mirage and beyond. A video, produced with help from Sunnylands staff members Daniel Modlin, Eric Ornelas, and Ashley Santana, documents the extraordinary contributions made by the Annenbergs during their lifetimes.
Deputy Director of Communications and Public Affairs Mary Perry, pictured above, was also honored as Businesswoman of the Year for her tireless work advocating for Sunnylands and the Rancho Mirage community.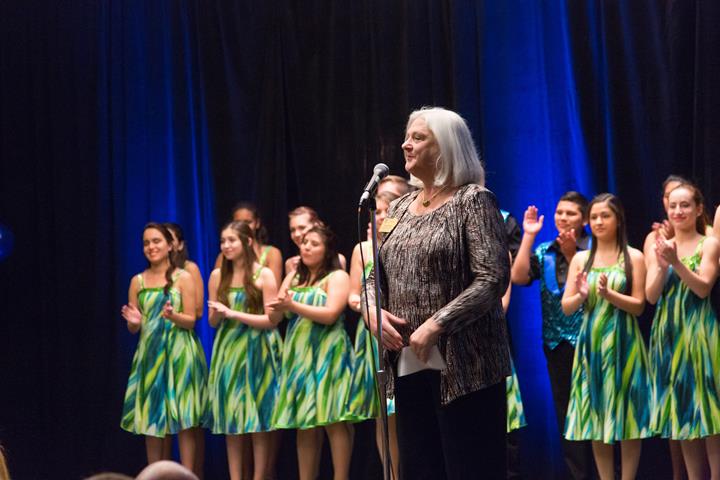 Sunnylands Trustees Diane Deshong and Howard Deshong (pictured below) accepted the award on behalf of Sunnylands.
Earlier in the evening, Rancho Mirage Mayor Richard Kite presented Sunnylands with the Recycling Award, praising the innovative work done by the entire Sunnylands team to institute sustainable practices. Director of Education & Environmental Programs Michaeleen Gallagher accepted the honor on behalf of Sunnylands.