Overview
The exhibition, A Place at the Table: Dining at Sunnylands, celebrated Walter and
Leonore Annenberg's remarkable history of gatherings through an exploration of the variety of dining experiences they provided their guests.
Guests at Sunnylands ranged from U.S. presidents, such as Dwight D. Eisenhower, Ronald Reagan, and Bill Clinton, to British royalty, including Queen Elizabeth II and Prince Charles. Entertainment icons Bob Hope, Gregory Peck, and Frank Sinatra dined at the Sunnylands estate, as did world leaders, such as Margaret Thatcher and Toshiki Kaifu, the prime ministers of Britain and Japan, respectively.
The evidence of the Annenbergs' passion for entertaining and connecting with others is abundant in the photographs and tableware collections stored in the Sunnylands archives. The exhibition showcased five signature tableware patterns: Flora Danica (Royal Copenhagen), Cheviot Green (Minton), Derby Panel Green (Royal Crown Derby), Green Bordered Queen Victoria (Herend), and Rothschild Birds (Herend).
The exhibition was on view at Sunnylands Center from September 14, 2022, through June 4, 2023.
"To be invited to Sunnylands was the greatest invitation one could have."

Philanthropist Brooke Astor
An Enduring Legacy of Hospitality
For decades, guests marveled at the elegance of the Annenbergs' gatherings. Birthdays, holidays, formal dinners, an official White House dinner, and casual weekend visits were elaborate, beautiful, and entertaining. While Walter and Leonore's legendary hospitality brought people together, their gatherings also relied on the hard work, dedication, and collaboration of the back-of-house staff, with whom the Annenbergs worked closely to create the magic of Sunnylands. The Annenberg tradition of combining superior hospitality with exquisite dining experiences continues at Sunnylands retreats today.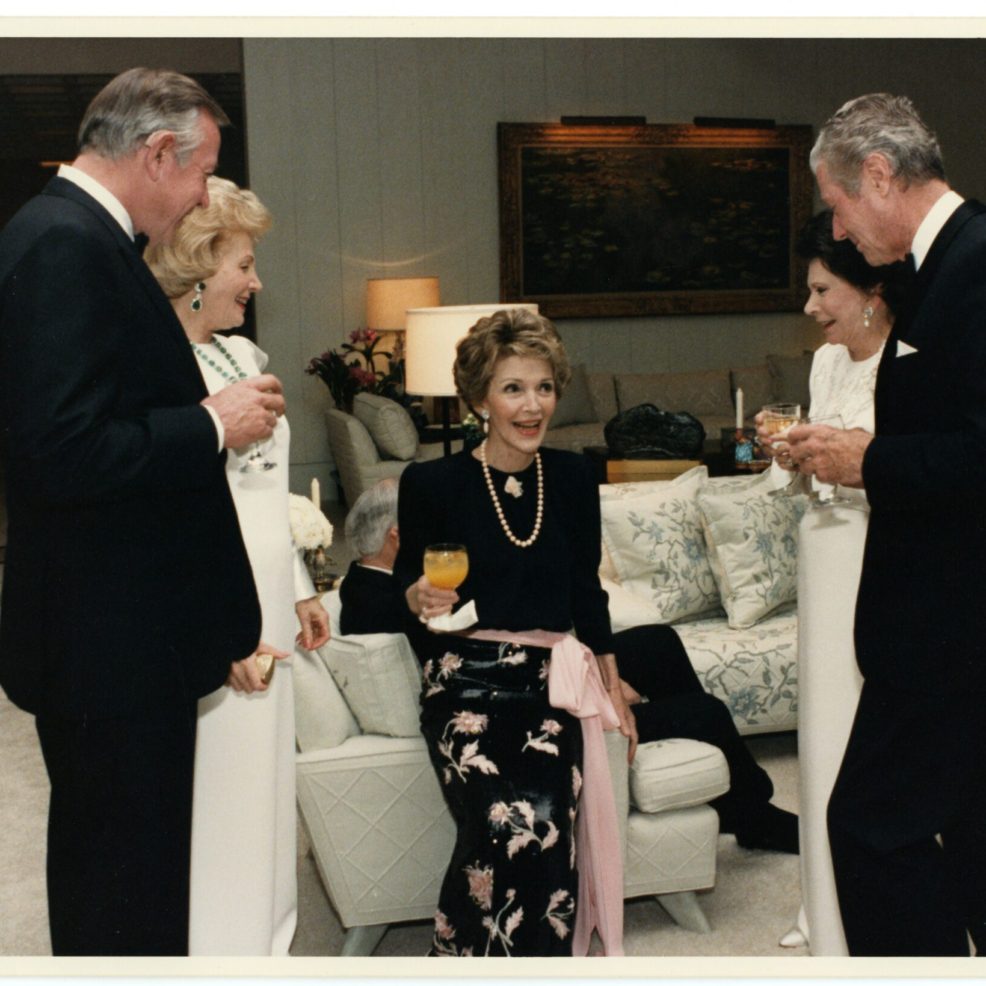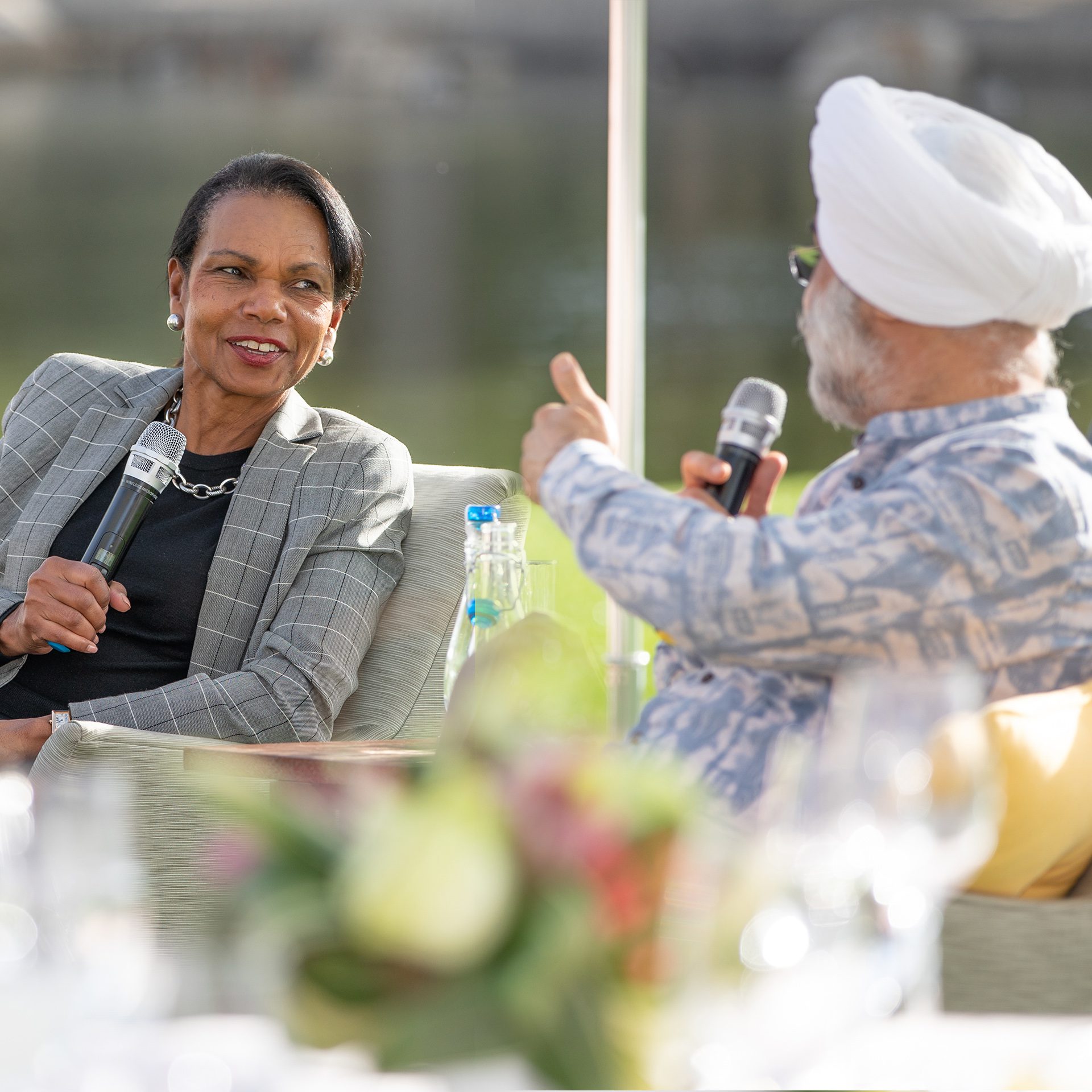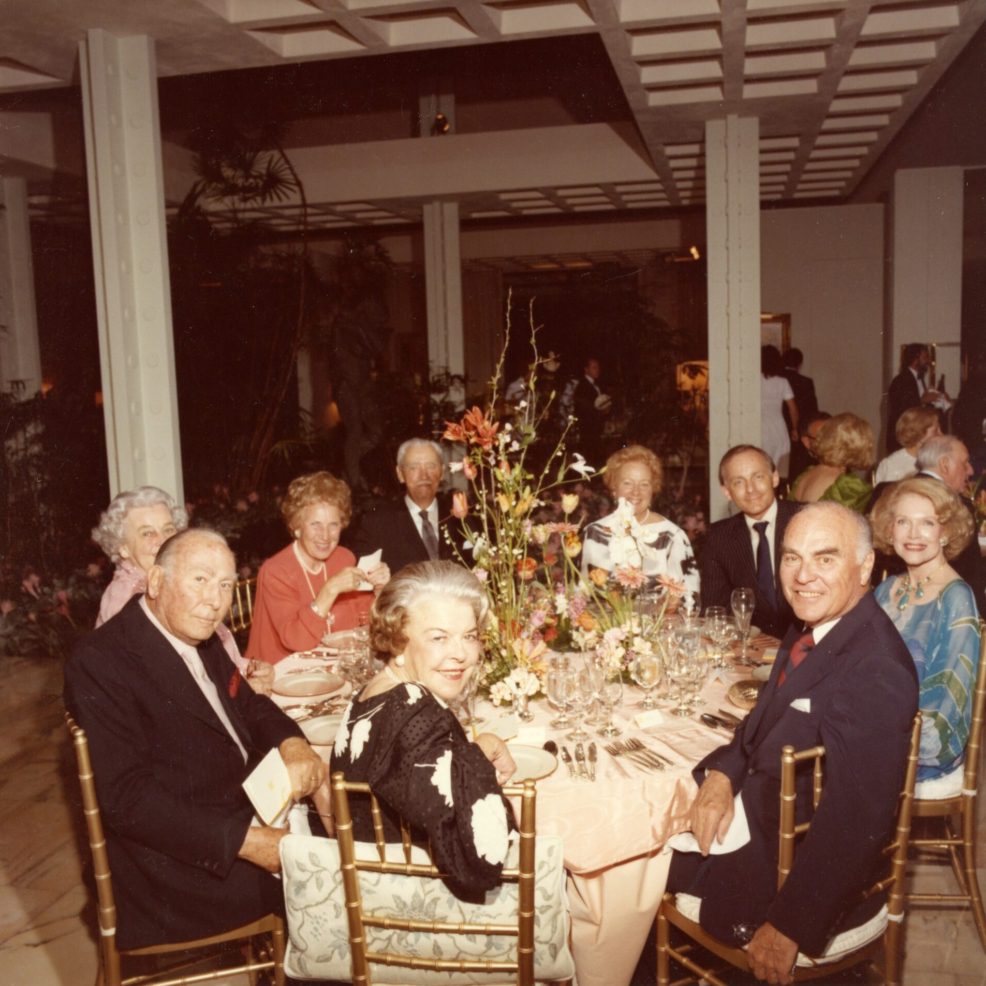 A Place at the Table
The exhibition catalog, A Place at the Table: Dining at Sunnylands, was written by Anne Rowe, Sunnylands director of heritage, and Zulma Brennan, former collections manager, and contains two guest essays. One is by India Hicks, a designer, entrepreneur, podcaster, and best-selling author, who comes from both British and design royalty. The second essay was written by Mary Velez, who began working at Sunnylands in 1996 as a housekeeper and transitioned to the role of senior art handler in 2009.
The catalog is available for purchase in the Sunnylands gift shop and online.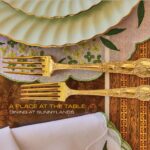 The digital catalog is available for free download below.