Yoga on the Great Lawn
STARTS AT
11/03/2017 12:00 pm
Sunnylands offers free yoga classes for Yoga enthusiasts and beginners alike. Every Friday from November through April, classes will take place from noon to 1 pm and instructors will alternate bi-weekly.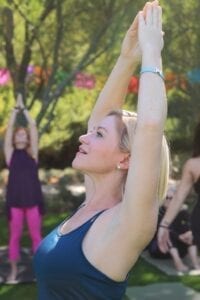 Participants will enjoy a Yoga-Pilates fusion class led by Natalie Taylor. These sessions will merge the ancient practice of Yoga from the east with the core stabilizing, posture enhancing dynamics of Pilates from the west. Participants will engage in flowing sequences of movements that can burn calories while toning muscles and increasing flexibility.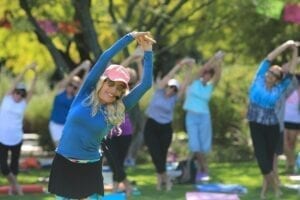 Instructor Kristin Olson will teach her popular yoga class for students of all ages and ability.
Kristin will be teaching the first 2 weeks of each month and Natalie the last 2 weeks of each month. Schedule is subject to change. Please call 760.202.2234.
Note: Kristin will be teaching Friday, December 29 and Friday, March 30.
All participants should bring yoga mats and dress comfortably. Sun protection and water are suggested.
Classes are free and no reservations are required.
For more information or schedule changes due to inclement weather contact Sunnylands education department at 760.202.2234 or 760.202.2222.